1/1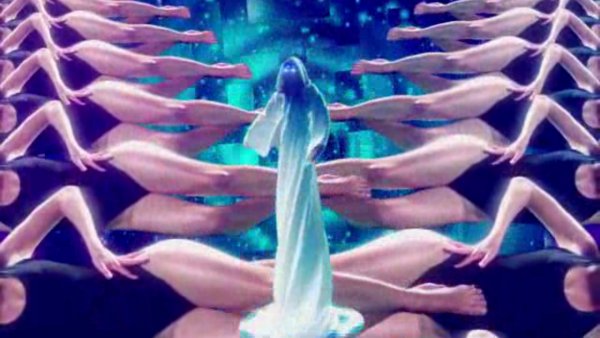 ---
SWEET HARMONY
World Premiere
United States, 2013, 4 min
Shooting Format:HDV
Festival Year:2013
Category:Experimental
Crew:Executive Producer: Emily Wiedemann - Producer: Ted Day - Art Director: Mimi Bai - Director of Photography: Matt Mitchell - Assistant Director: Austin Henderson - AC: Adrien Bartolle - Gaffer: Andrew Hubbard - Key Grip: Julian Kapadia, Kyle Sather - Talent: Isabella Natale, Jen Kim, Scarlett Angelina, Ellen Toland, Sureyya Wille - Production Assistants:Coren Helene-Gitomer, Johnathan Ospa, Max Riven-Nadler - Animation: Robin Comisar, Matt Posey - Additional Animation: Margaret Yang, Jayme Basil - DIT: Thomas Niles
Email:chazz@greencardnewyork.com
Synopsis
Music video for Slow Knights 'Sweet Harmony', the new solo project of Del Marquis of the Scissor Sisters. Shot on green screen at Windmill Studios and produced by Greencard Pictures.
About the director
Robin Comisar is from Cincinnati, Ohio. He learned everything he knows while working at Greencard Pictures. He loves skateboarding and the Cincinnati Bengals. Go Bengals.
Filmmaker's note
Having worked together before, the band trusted me to make whatever I thought fit the song best. The video took six months to animate in between other jobs. About half of the effects are practical, including the camera motion, the liquid explosions, and the titles. Every frame was boarded into an animatic before the shoot, which took place over a weekend on the green screen at Windmill Studios. Four dozen gallons of whole milk and two extra large containers of Vaseline were used.
Notes
Director Robin Comisar and Art Director Mimi Bai will be available for a Q&A after the screening.
Related links