1/1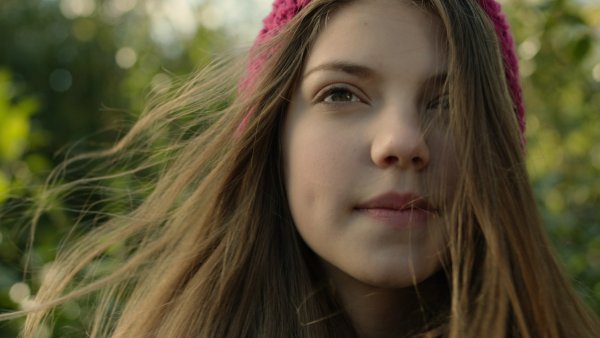 ---
MOVEMENT AND LOCATION
World Premiere
WINNER: Best Screenplay, Best Original Score and Audience Award
Cast:Bodine Boling, Catherine Missal, Brendan Griffin, David Andrew Macdonald, Anna Margaret Hollyman, Haile Owusu
Crew:Producers: Bodine Boling, Alexis Boling, Serena Hedison - Screenwriters: Bodine Boling - Cinematographer: Alexis Boling - Editor: Bodine Boling - Composer: Dan Tepfer
Email:bodinea@gmail.com
Synopsis
Kim Getty is an immigrant from 400 years in the future, sent back in time to live out an easier life. It's a one-way trip of difficult isolation, but in the three years since she landed, Kim has built a life that feels almost satisfying. She has a full time job, shares an apartment in Brooklyn with a roommate, and is falling in love. But when she stumbles on a teenage girl in Prospect Park who is also from the future, Kim's remade sense of self is tested. After the girl leads Kim to her long-lost husband, now 20 years older than her and maladjusted to this time, Kim's carefully designed identity begins to unravel, and she must choose between two entirely different lives. Once her secrets are exposed, the real decision is what she's willing to do to survive.
Trailer
About the director
Alexis Boling is a director, cinematographer and the founder of Harmonium.tv - a Brooklyn-based independent media company. Previous works include directing and shooting the narrative feature THE TED HAGGARD MONOLOGUES, written by playwright Michael Yates Crowley and the music video for MANSARD ROOF by Vampire Weekend. In the world of television, he directed the hit show MOONSHINERS for Discovery Channel. More recently, he has been producing and shooting a series for National Geographic called THE PRIMITIVES, which will premiere later this year. Alexis was the DP on THE NEW PUBLIC, a documentary feature that recently aired on PBS, and he is currently wrapping production on a documentary film 10 years in the making entitled FRENCH MONSTER TRUCKS. Alexis lives in Brooklyn, NY.
Notes
Director Alexis Boling, producer Bodine Boling and various cast and crew will be available for a Q&A after the screening.
Related links