1/1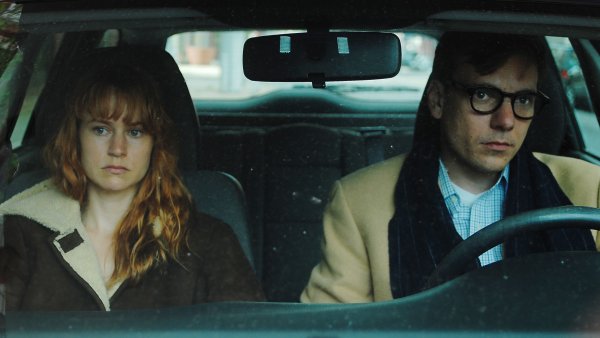 ---
VICTORIANA
East Coast Premiere
United States, 2013, 94 min
Shooting Format:DVCPro HD
Festival Year:2014
Category:Narrative Feature
WINNER: Grand Chameleon Award and Best Narrative Feature
Cast:Marguerite French, Jadrien Steele, Sean Dugan, Joan Porter, Jennifer McPherson and Corey Stoll
Crew:Producers: Akiva Potok, Jadrien Steele, Lee Steele - Screenwriters: Jadrien Steele - Cinematographer: Naje Lattaillade - Composer: Jago Thorne
Email:jadriensteele@gmail.com
Synopsis
When Sophie Becker convinces her husband Tim, a struggling author, to invest her inheritance in a Victorian townhouse in Brooklyn, what begins as a classic American dream turns into a Dostoyevskian nightmare. After Sophie is involved in a fatal accident, the couple is faced with financial ruin, and must make a fateful decision that not only attracts the attention of the police, but also reveals long-hidden truths about themselves and their marriage. "Victoriana" is a story of thwarted dreams, morally compromised decisions, and the dire price that they ultimately extract.
Trailer
About the director
Jadrien Steele is an award-winning director, author and actor. VICTORIANA, his first feature film, recently won the New Visions Award at the Cinequest Film Festival where the film made its world premiere. His short films WINTER FUGUE (2009), JUST MAKE BELIEVE (2007), and SILENT MERCURY (2001) have screened and won prizes throughout the United States in film festivals including Sundance, Los Angeles, Palm Springs, Cleveland, and Brooklyn. Jadrien has also written two novels: THE MARKET (Hyperion, 2008) and THE TAKER (Hyperion, 2006). Jadrien began his career in entertainment at the age of five months as an actor on the soap opera RYAN'S HOPE. His other acting credits include the Emmy Award winning film adaptation of THE SECRET GARDEN, THE MOSQUITO COAST, NINE: THE MUSICAL, and STRANGE INTERLUDE. He lives in Brooklyn with his wife and two children.
Jadrien Steele's filmography
Notes
Director Jadrien Steele will be available for Q&A after the screening.
Related links