1/1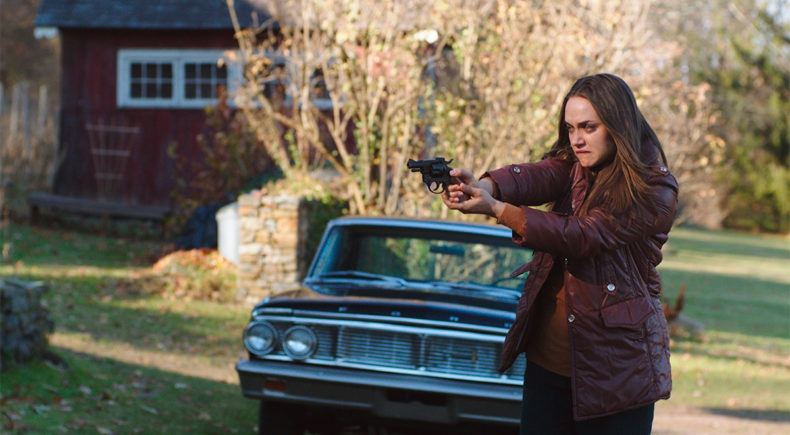 ---
The Revolutionaries
East Coast Premiere
United States, 2019, 21 min
Festival Year:2019
Category:Narrative Short
Genre:Drama
Cast:Alice Kremelberg, Robbie Sublett, Auden Thornton, Veronica Steele
Crew:Producer: Jadrien Steele - Writer: Jadrien Steele - Associate Producer: Akiva Potok, Casting Director: Erica hart - Cinematographer/DP: Naje Lattaillade - Production Designer: Jurasama Aranchai - Assistant Camera: Sebastian Rogers
Email:jadriensteele@gmail.com
Synopsis
Do you like what you see in the world? How can you do nothing?

The year is 1970 and America is a nation divided by war and clashing political ideals. Disturbed by what she sees, young radical Rebecca joins an underground student group embarking on a campaign against the US government. But when one of their political statements takes a deadly turn, Rebecca flees the authorities and goes into hiding in the rural countryside with her sister and young niece. Just when going home seems a tangible option, an unexpected and dangerous visitor arrives forcing her to question not only her past and present, but also her future.
About the director
Jadrien Steele is an award-winning director, author and actor. VICTORIANA, his first feature film, recently won the New Visions Award at the Cinequest Film Festival where the film made its world premiere. His short films WINTER FUGUE (2009), JUST MAKE BELIEVE (2007), and SILENT MERCURY (2001) have screened and won prizes throughout the United States in film festivals including Sundance, Los Angeles, Palm Springs, Cleveland, and Brooklyn. Jadrien has also written two novels: THE MARKET (Hyperion, 2008) and THE TAKER (Hyperion, 2006). Jadrien began his career in entertainment at the age of five months as an actor on the soap opera RYAN'S HOPE. His other acting credits include the Emmy Award winning film adaptation of THE SECRET GARDEN, THE MOSQUITO COAST, NINE: THE MUSICAL, and STRANGE INTERLUDE. He lives in Brooklyn with his wife and two children.
Jadrien Steele's filmography
Filmmaker's note
As the social fabric of the United States continues to disintegrate and protests more virulent, I wanted to examine themes of revolution, family and violence through the lens of a similar period in the history of the United States, the early 1970s. With either side taking ever hardening and radial positions, there is the danger that we can never come together again as we once were, leaving us fractured. Yet when you look at the world and don't like what you see, how can you do nothing?
Related links