1/1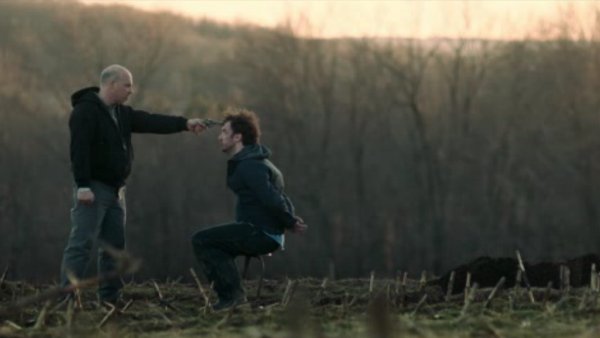 ---
THE BEAUTY
East Coast Premiere
Cast:Steven Mark Friedman, Michael Cuomo
Crew:Producers: Anthony Moschini, Sheila Mcdaid, Veronica Balta - Screenwriters: Adam Mcdaid - Cinematographer: Adam Mcdaid - Editor: Jeff Sousa -
Email:veronicabalta@gmail.com
Synopsis
Hooves dance on a concrete floor dirtied with straw and mud. Looking down a row of cows harnessed in collars, a burly farmer walks steadily down the line. It's the cold early hours of a late winter morning and the farmer finishes his daily tasks. This cold winter morning is different than all the other long days the farmer has worked and known. Today, the farmer will struggle to make a decision that once made can never be undone.
Trailer
About the director
Adam McDaid is a cinematographer based in Brooklyn, New York. Adam received his formal training in Los Angeles, where he earned an MFA in cinematography from the American Film Institute in 2006. His eye was further sharpened by two-time Academy Award winning cinematographer Janusz Kaminski, who took Adam on as his apprentice in the summer of 2007, when Kaminski shot Indiana Jones and the Kingdom of the Crystal Skull for director Steven Spielberg. Since then, Adam has been busy refining his craft shooting features, shorts, commercials, music videos, and documentaries in all formats -- Super35, Super16, ARRI Alexa, RED, HD, and even iPhones. The Beauty marks Adam's first project as a director. The Beauty is a personal project made with close friends and family in rural Pennsylvania. Adam's work has screened at Cannes, the New York Film Festival, Slamdance, the Seattle International Film Festival, the Los Angeles Film Festival, and Aspen, among numerous other festivals and venues.
Notes
Director Adam McDaid and producer Tony Moschini will be available for Q&A after the screening.
Related links