1/1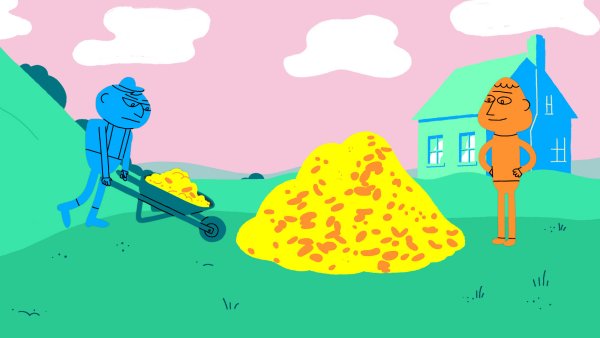 ---
FALLT
NY Premiere
Director: Chadwick Whitehead
United States, 2013, 2 min
Festival Year:2014
Category:Animation
Crew:Screenwriters: Chadwick Whitehead - Composer: Jeff Gensterblum
Email:chadwick@cwhitehead.com
Synopsis
A farmer struggles to keep his farm when Mr. Fall's fault finding goes too far. Gravity must be found and a judge must question his judgment.
Trailer
About the director
Chadwick Whitehead is an American animator, illustrator and musician. He was born in Greece in 1977 and grew up mostly in Michigan. He studied cinematography and animation at Columbia College Chicago and received his BA in 2000. He worked on film productions and then spent two years in Tokyo studying and teaching. In 2004 he moved to New York to attend the School of Visual Arts from which he received an MFA in Illustration as a Visual Essay. He is currently living in Brooklyn and making short films, images and sounds.
Notes
Director Chadwick Whitehead will be available for Q&A after the June 1st screening.
Related links