1/1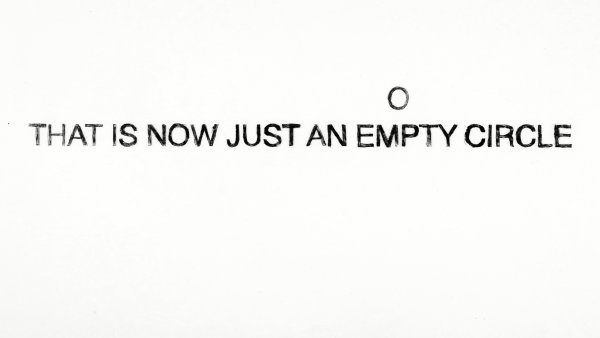 ---
ACTIVE IMAGE O
World Premiere
United States, 2014, 8 min
Festival Year:2014
Category:Experimental
Crew:Sound: Greg Saunier
Email:becky@beckyjams.com
Synopsis
An oddly funny text-only film about language and mental imagery. The film is the result of a translation chain: I made an animation based on Wittgenstein's 'Philosophical Investigations'; three friends described the animation as they watched it; I turned their words into this film. I used this folded translation process to separate meaning and referent, filter philosophy through individuals, with receivers of information becoming the makers of meaning. Gradually, simple and elegant imagery becomes less lucid and more self-reflexive as language itself becomes a character.
Trailer
About the director
Becky James explores the intersection of the social and the individual through work on language, gender, and subjectivity. Animation, which foregrounds the construction of vision and eschews a stable reproduction of reality, provides a conceptual framework for her videos. James has exhibited at galleries including Art Production Fund, James Fuentes, Primetime, Recess Art, Kidd Yellin, Rivington Arms, and Vox Populi. She has shown internationally at film festivals including SXSW (jury award), Slamdance, Sidewalk, Message to Man, Cinema St. Louis, Antimatter, Denver, and International Film Festival Rotterdam. A native New Yorker, James received her BA from Harvard in 2007 and her MFA from Bard in 2014.
Notes
Director Becky James will be available for Q&A after the screening.
Related links