1/1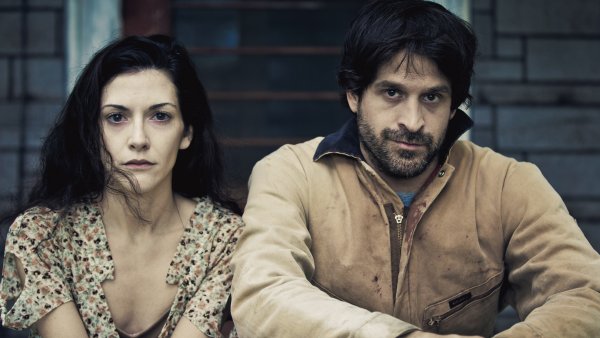 ---
THE DEMON DEEP IN OKLAHOMA
East Coast Premiere
Director: Lance R. Marshall
United States, 2013, 34 min
Shooting Format:RED
Festival Year:2014
Category:Narrative Short
Cast:Lance R. Marshall, Shannon Beeby, Carter Burch
Crew:Executive Producers: James Oxford - Screenwriters: Lance R. Marshall - Cinematographer: Aidan Schultz-Meyer - Editor: Oscar Redman
Email:watergunoutlaw@gmail.com
Synopsis
Katie Heaton lives with her older brother Wes in their remote childhood home, in a small town in Southeastern Oklahoma. Trapped inside four walls with bad memories and sadness, the two siblings try to preserve peace and quiet, but brace themselves for what is inevitably to come. One day Tommy, an old friend visiting Wes, arrives for an overnight stay. Secrets come out, suspicion is raised, passions ignite and all hell breaks loose.
Trailer
About the director
Lance R. Marshall lives in New York, NY, USA. Lance R. Marshall was born in Waco, Texas. He has been involved in theatre, writing, and acting since a young age. He attended the McLennan Community College in Waco, Texas where he majored in Theatre. In 2003 he moved to Houston where he joined a professional theatre. After a year he left to pursue developing his own scripts while performing in numerous plays in the Houston area. Was voted the Best Actor in Houston in 2010 for his portrayal of 'Peter Evans' in 'Bug'. In 2011 he moved to New York City to pursue acting and filmmaking where he currently resides. He's just wrapped on his most recent short film 'The Taking of Ezra Bodine'.
Filmmaker's note
Lance thinks outside of the box. He excels when taking artistic risks as an actor/writer/director that makes an impact on an audience. He responds well to others who don't 'play it safe.' Those who thrive on being completely creative. Those who tell the story through a different lense or unique angle. He got his start in theatre and then switched gears to film and has recently shifted again, becoming a writer/actor/director of his own projects. He loves collaboration with all artists and hopes to assemble a company of like minded artist who want to break the mold of film, television, theatre and web series. "Let's do this."
Notes
Director Lance R. Marshall will be available for Q&A after the screening.
Related links