1/1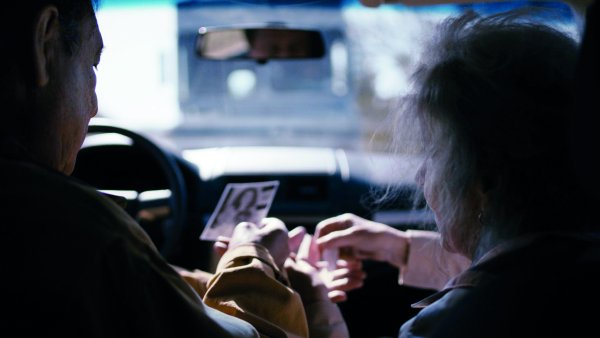 ---
MONTAUK
NY Premiere
Cast:Linda Geiser, Emilio Delgado, Hansrudolf Twerenbold, Ernesto Solo, Janice Acevedo, Verlon Brown
Crew:Executive Producers: Sabine Schenk - Producers: Ivan Madeo, Urs Frey, Petra Hoebel - Screenwriters: Vinz Feller - Cinematographer: Martin Ahlgren, Filip Zumbrunn - Editor: Aaron Yanes - Composer: Simon Ho
Email:vinzfeller@me.com
Synopsis
Elisabeth's husband commits suicide. His last wish was to travel to Montauk where the couple met years ago. So Elisabeth embarks on a last journey from Switzerland to the US together with the ashes of her late husband. This quickly becomes a journey synonymous with anger, acceptance and reconciliation.
Trailer
About the director
Vinz Feller was born in Bern, Switzerland in 1975. He graduated from The School of Visual Arts (SAV) in 2001 with a major in directing and editing. Since then he's directed a few award winning short films, notably mentions from the National Board of Review of Motion Pictures (NBR), the Academy of Motion Picture Arts and Sciences (Regional Finalist of Student Academy Awards) and the Swiss Department of Cultural Affairs. His films have been screened at numerous film festivals worldwide. Vinz Feller has worked as a first assistant director, director and producer in film, TV and commercials for over a decade. He's also a sought after TV editor and has worked on shows for the Discovery, History Channel, VH1, MTV and Oxygen among others with over 100 hours of broadcast programming under his belt.
Filmmaker's note
There are encounters with complete strangers that have something mystical, almost comforting. A connection that suddenly has a familial feel. One understands each other because one shares similar life experiences: love, heartbreak, relationships and loss and grief are all part of this collective consciousness. The film "Montauk" tells the story of one such encounter; a chance encounter among strangers who feel as if they have known each other for ages, an encounter of two people who share their pain without speaking a common language. The recently widowed Elisabeth travels from rather wealthy Switzerland to the US and meets Eduardo, a Mexican day laborer. They two have neither culture, nor language in common but despite all that they understand each other and in a short period of time connect on a very deep and tender level. What good is language if a tender smile or a light touch of hands says more than a word? The form of communicating non-verbally is especially important in situations that are so complex and difficult where language often reaches its limits. That's the moment for a true and personal chance encounter like the one of Elisabeth and Eduardo – two mourners who find comfort in each other and ease their pain and grief with only a few words.
Notes
Director Vinz Feller will be available for Q&A after the screening.
Related links