1/1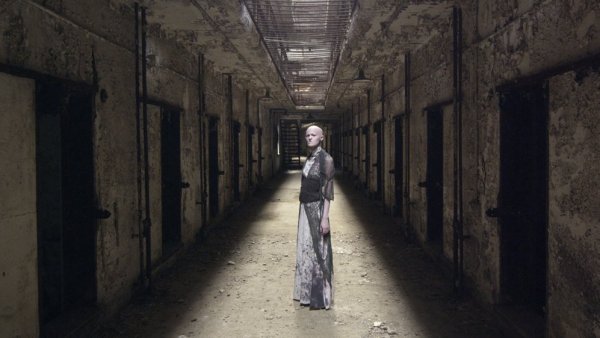 ---
THE THIRD SISTER
East Coast Premiere
Director: Augusto Giachino
United States, 2013, 14 min
Shooting Format:RED
Festival Year:2014
Category:Experimental
Cast:Jonathan Nosan, Melanie Gaydos, Hope Davis, Kelly Bartnik, Augusto Giachino
Crew:Producer: Augusto Giachino - Director of Photography, Unit 1: Pat McDevitt - Director of Photography, Unit 2: Oliver Rush - Choreography: Hope Davis - Assistant Director: Elberta (Byrdie) Gaither - Costumes: Celso Scoz - Makeup: Takashi Ashizawa - Score, VFX, and Editing: Augusto Giachino
Email:contact@augustogiachino.com
Synopsis
A contemporary interpretation of the mythical Hecate, using modern dance choreographed expressly for film. This short is centered on the evocative power of ancient archetypes and their continued relevance in examining our modern lives. Conceived as a piece where the director is immediately responsible for the creation and design of all major aspects of production, "The Third Sister" is an attempt to communicate a very personal vision. Accompanied by an original score composed by the director; shot at 4K resolution.
Trailer
About the director
Augusto Giachino is a director, producer, and photographer based in New York. His main areas of interest are choreography of modern dance specifically for film, experimental cinematography, scoring, and fashion photography. Augusto previously directed the documentary "New York State of Mind", providing an intimate view into the New York underground dance scene. His latest production is "The Third Sister", which he also scored and appears in, is centered on the mythological archetype of Hecate.
Filmmaker's note
Augusto's current work provides a further development in the art of silent film. Moving away from the established reliance on dialogue, and focusing on movement of the human form and modern electronic music as its primary means of communication, his filmmaking exploits the contemplative power of the medium.
Related links