1/1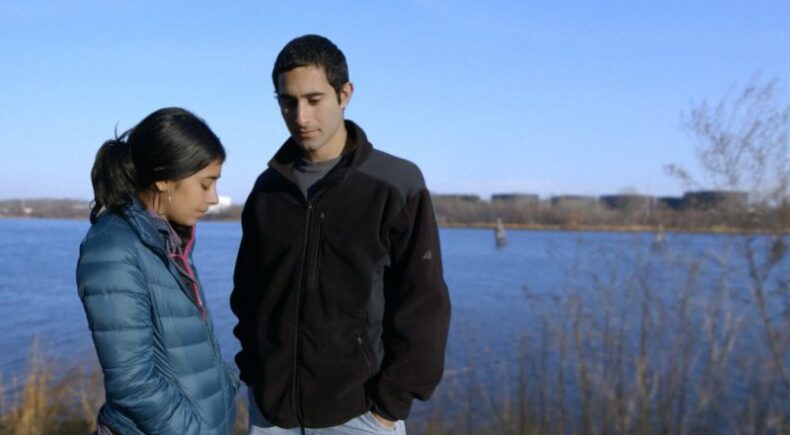 ---
HELP US FIND SUNIL TRIPATHI
NY Premiere
Crew:Executive Producers: Elisa Gambino - Producers: Heather O'Neill - Cinematographer: Neal Broffman - Editor: Neal Broffman - Composer: Patrick Kirst
Email:production@oneproductionplace.com
Synopsis
A fragile and depressed university student disappears from his apartment on a cold winter's night. Four weeks later his name and photo explode across social media and into the mainstream media as "Suspect #2" in the Boston Marathon bombings. The search for truth derails with tragic consequences as collective fear and suspicion rain down upon a vulnerable family. Exclusive access and never released footage reveal the enduring love of a family in crisis.
Trailer
About the director
Neal Broffman grew up in his father's photographic darkroom where he was mesmerized by the powerful and iconic images of the American Civil Rights Movement his father had taken. For more than two decades Neal has been filming and documenting stories around the world and that early and influential aesthetic informs his work to this day. Neal's decade with CNN International, while based in London, Rome and Moscow took him to Africa, Asia, Europe and the Middle East where he covered wars, elections, famines and upheaval in more than forty countries and where he solidified his credentials as a journalist. Working with One Production Place since its founding in 2001, Broffman's work has received many domestic and international awards. Hot Spots: Martin Parr in the American South was featured in the Arte Cinema Festival of Contemporary Arts in Naples, Italy in October 2013 and was screened in Paris at the prestigious Maison Européenne de la Photographie. Hot Spots received a 2012 southeast Emmy nomination for best documentary. Voices of Freedom, produced for the High Museum of Art in Atlanta as part of a comprehensive exhibition of Civil Rights Movement photographs, won the 2009 CINE Special Jury Prize for best in class and was screened at The Field Museum in Chicago, The Smithsonian Institution, The Skirball Cultural Center in Los Angeles and The Bronx Museum.
Filmmaker's note
When I was based abroad for CNN International I used to carry a laminated card in the side pocket of my camera cover. On the card was printed a series of news gathering guidelines sent to all the bureaus by CNN's president, Tom Johnson. The list carefully delineated what was and was not "staging" - creating a situation and presenting it as genuine. I was thankful to have the card and on more than one occasion I shared it with overly creative colleagues. My experience and intuition taught me that our presence in the field was already an artificial situation and to interfere with the scene further was a red line I was careful not to cross - the integrity of our work was sacrosanct. Twenty years later, journalists have more outlets than ever to share their stories and more tools than ever to help them reach a global audience. Nevertheless, the ethics of journalism remain unchanged. They revolve around a simple rule: don't make things up.
On March 18th and into the early morning of the 19th far too many journalists needed a version of that laminated card on their desks, next to their computers, next to their telephones. By taking to Twitter and hiding behind the disclaimer that "retweets are not endorsements" many of these journalists (some from the most respected news outlets in the country) chose to ignore the basic guiding principles of their profession. The deluge of attack the Tripathi family was subjected to was exacerbated by the amplification of the accusations by established journalists via their social media presence. As a friend I was furious at the abuse heaped upon them and as a journalist I was dismayed to see just how porous the separation between social media and the press had become. Perhaps I was late to arrive at this realization. Sloppy reporting is not new but when the subjects are people you know the realization of how damaging it can be resonates profoundly.
In March and April of 2013 the Tripathis tried desperately to find Sunil. Today, Sunil Tripathi is easy to find. His name is embedded, on-line, in the thousands of accusations made against him that connect him in death to an event that happened when he wasn't even alive. His name is embedded in the Tweets and Retweets sent out by the journalists who trafficked in the misinformation. Sunil's name is also embedded in the hundreds of comments written by people who were dismayed by the events of April 18-19, the night of the misidentification. Apologies and photographs sent to the family are full of love, contrition, sadness and support.
When I asked the Tripathis permission to tell this story I wanted to set the record straight and to reclaim Sunil's real story. I wanted to make sure that the rules laid out on that laminated card again held sway. But along the way my film about ethics and journalism became the Tripathi's film about the transcendent power of hope, forgiveness and community. I came to understand that a laminated card is worthless in a society without compassion. Ravi Tripathi said it best, "There are lessons to be learned in how we treat each other in a bigger society and how in a time of trauma and tragedy we don't run to accuse and to threaten but we run to find the truth and to create justice." To my journalist colleagues I say, please retweet that.
Related links