1/1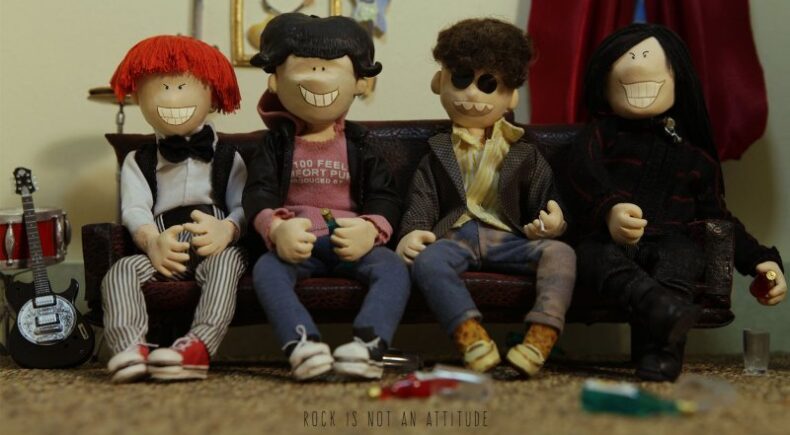 ---
ROCK IS NOT AN ATTITUDE
East Coast Premiere
United States, 2014, 5 min
Shooting Format:stop motion, mixed media
Festival Year:2015
Category:Animation
Cast:Xiaoxiao Tang
Crew:Screenwriter: Xiaoxiao Tang - Producer: HUGG LLC - Voice over: the Merlin Studio - Music: The Gar
Email:soupsmallsmall@hotmail.com
Synopsis
Rock is Not an Attitude is a stop-motion / mixed media animation. Four puppeted characters form a happy rock band. Through an interview, there are some flashbacks about what they're doing before this band. Life is short, the band needs to destroy their past before they really build something new. Rock is not only an attitude.
Trailer
About the director
Xiaoxiao (Soup) Tang is a director/artist who was born and raised in Beijing, China in 1989. She graduates from MFA Computer Art at the School of Visual Arts in New York City. Xiaoxiao has worked as an animator on mixed media in both China and the US. Her projects include: Motion graphics for the 2008 Beijing Olympic Games, character animation for KAKU Media, directing videos for BAMC Mobile TV, as well as a stop-motion artist at Flick Book Studio in New York. She specializes in stop-motion animation and is particularly interested in its ability to allow a deeper expression based on its direct physical foundation. Now she works as mixed media artist at Hornet Inc.
Filmmaker's note
As a stop-motion and mixed media animator/artist, I create work that is 'alive' and connected to the world. Our lives are a reflection of our attitudes: just like music, these attitudes can be classified as rock, classic, jazz or pop; just like music, we are all different and unique, but there is no distance between us.
Related links