1/1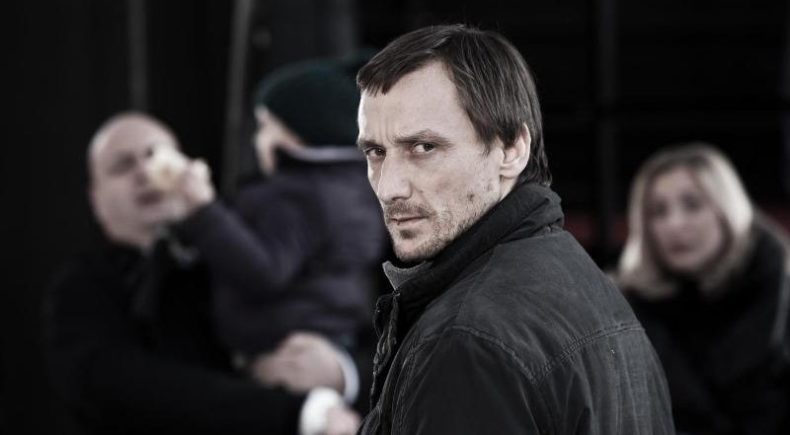 ---
INFERNO
East Coast Premiere
Director: Vinko Möderndorfer
Slovenia, 2014, 113 min
Shooting Format:Arri RAW
Festival Year:2015
Category:Narrative Feature
Cast:Marko Mandic, Medea Novak, Marko Bukvic, Lara Volavsek, Renato Jencek, Jernej Šugman
Crew:Producers: Eva Rohrman, Ankica Juric Tilic, Vladimir Anastasov, Angela Nestorovska - Screenwriters: Vinko Möderndorfer - Cinematographer: Mirko Pivcevic - Editor: Andrija Zafranovic - Production Designer: Dušan Milavec - Costume Designer: Alenka Korla - Make-Up: Mojca Gorogranc Petrushevska - Sound Recordist: Peter Žerovnik - Sound Designer: Julij Zornik - Production Manager: Matija Kozamernik
Email:ana.lampret@film-center.si
Synopsis
The film focuses on a young unemployed working class family and their everyday struggle for survival. The family is like any ordinary European family, trying to make a living with the work of their hands. Due to the global economic crisis their life ends up in a blind alley. Everything looks as if there is no way out. That individual cannot fight against injustice, misery, the unseen authority of the capital...
Trailer
About the director
Vinko Möderndorfer (1958, Slovenia) is a director and writer. He graduated in theatre direction from the Academy for Theatre, Radio, Film and Television in Ljubljana. He directs theatre plays, opera performances and television works. His feature Suburbs premiered in Venice and Montreal and has also been selected for the Karlovy Vary, Cannes, and other festivals. Suburbs has received six international and national awards and was selected for the Variety Critics' Choice in 2005. Möderndorfer's feature Landscape N°2 premiered in Venice. It has received eight international and national awards and was the Slovenian candidate for the Academy Award for Best Foreign Language Film 2009.
Filmmaker's note
The world today looks like inferno: an unjust hell where those who are unlucky – just like the protagonist of the film – are simply unable to find the way out of their misery. Of course, Inferno is by no means an abstract meditation on hell and evil. It addresses concrete social and political situations, in which the world has found itself because of the global capitalist monstrosity. In order to express all the powerlessness that millions of people wake up with every morning, I have only focused on a single story of a young family which only wants to survive.
Related links