1/1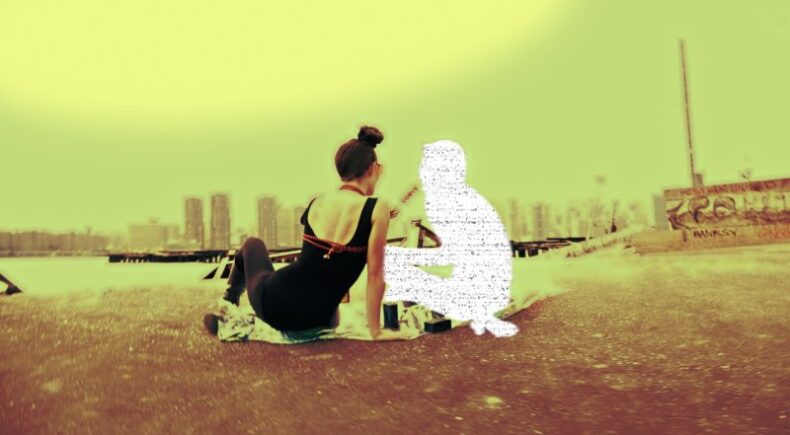 ---
IN THE FUTURE LOVE WILL ALSO
World Premiere
Director: Clayton Allis & Alfie Lee
United States, 2014, 19 min
Shooting Format:DVCPro HD
Festival Year:2015
Category:Experimental
WINNER: Best Experimental and Audience Award
Cast:Jennifer Heaton, Patrick Jo
Crew:Producers: Clayton Allis, Magdalene Sim - Cinematographer: Dominic Azoto - Editor: Clayton Allis - Composer: Alfie Lee
Email:mediahorde@gmail.com
Synopsis
If our memories can be seized and our identities erased, would we lose ourselves? In the sometime future, in an unnamed city that is under constant surveillance, a man tries to hold on to what little he has left by obsessively photographing his surroundings, even though making images is forbidden in his world - they control what you try to remember. But in her, he finds something solid and real. The man and woman soon find themselves under investigation. We watch as the young couple's intimate memories, their hopes, longings, and fears are picked through. While they are slowly being erased from their own love story, we find out what remains. In flashes, we capture snippets of the oldest story there is. In The Future Love Will Also happen, save, betray, fulfill, fall apart, be worth dying for, mend, destroy, survive, find a way, exist...
Trailer
About the director
Clayton Allis is a filmmaker and principal in The Media Horde, an NYC production/communications studio. In the Future Love Will Also is the final chapter in his trilogy about surveillance, privacy and identity in a post-9-11/post-Snowden world. Clay is known for his award-winning feature Falling, the low-fi thriller :/RUN, filmed entirely from the perspective of surveillance cameras; and What the Fuck Doug E. Doug. The NY Daily News called Clay's work "terrific" and "a perfect illustration of the future of moviemaking." He is currently co-directing and co-writing a comedy series with actor Doug E. Doug. (www.TheMediaHorde.com) - Alfie Lee is a Brooklyn-based published poet and visual artist whose work has been exhibited in Singapore and NYC including the Chelsea Art Museum. He writes songs and performs with his band LiesDeceit. He designs graphic tees. He thinks Grace Park is cute. In The Future Love Will Also is his first foray into film writing and directing. (www.alfielee.com)
Filmmaker's note
In The Future Love Will Also was inspired by a series of works by co-director Alfie Lee, in which he had whited himself out of each image. In erasing his identify, Lee drew attention to it. In this collaboration, Allis and Lee show us that even in a void, love will persist. The film continues this contradiction in its look. Although set in the future, it is anchored in an '80s post-punk sensibility, saturated with fluorescent neons; its dark themes highlighted with bouncy indie pop by Lee. In The Future Love Will Also is the last chapter in co-director Clayton Allis' trilogy about surveillance, privacy and identity in a post-9-11/post-Snowden world.
Related links