1/1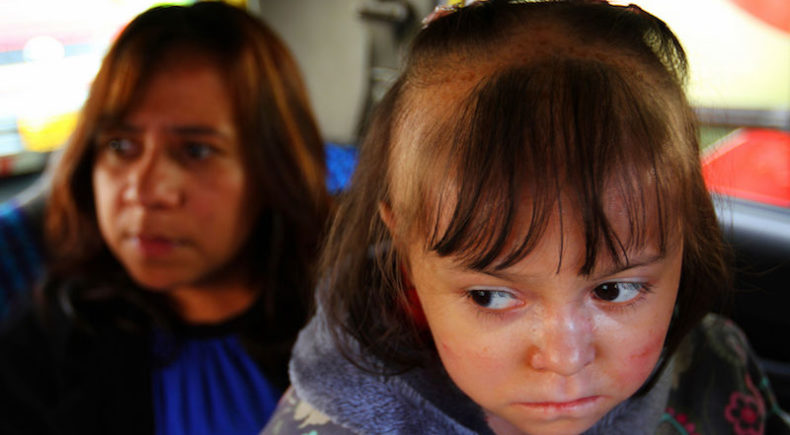 ---
IN CRYSTAL SKIN
East Coast Premiere
Director: Michaela O'Brien
Colombia, 2015, 18 min
Shooting Format:Digital
Festival Year:2016
Category:Documentary Short
Cast:Maria Alejandra Peña Giraldo, Jackeline Giraldo Hurtado
Crew:Producers: Michaela O'Brien, Melissa Langer
Email:incrystalskin@gmail.com
Synopsis
In Bogotá, Colombia, a charismatic eleven year old named Maria Alejandra struggles to maintain a normal childhood despite the limitations imposed by a rare skin disease. Conflict between mother and daughter arises when Maria refuses to attend school early one morning.
Trailer
About the director
Michaela O'Brien is a documentary artist currently pursuing her MFA in Experimental and Documentary Arts at Duke University in Durham, North Carolina. She has previously worked at non-fiction and documentary media outlets as an Associate Producer, Cinematographer, Production Manager, and Archival Researcher. Her work includes documentary broadcast specials for outlets such as the Investigation Discovery Channel and award-winning audiovisual installations and interactive videos for a variety of acclaimed museums. She is currently a teaching assistant for the Arts of the Moving Image and the Center for Documentary Studies at Duke University. Michaela received her BA in Sociology and International Studies from Boston College and has studied filmmaking and photography at The New England School of Photography and the New England Institute of Art. Her moving image and photographic works have been featured in film festivals and galleries nationwide and she is a 2015 Flaherty Film Seminar Fellowship recipient. Michaela is the director, producer, and cinematographer of In Crystal Skin.
Filmmaker's note
In Crystal Skin began in 2010 after I traveled to Colombia to work as a photographer with a foundation that served children in Bogotá. While shooting, I met one of the main characters, and her grit and optimism captured my interest. The film was born from that chance encounter. As a two-woman crew, Melissa and I filled all production roles while living alongside our characters in their homes. This allowed us to intimately experience their day-to-day routines and gave a rawness to our storytelling. We did all of our fundraising from a grassroots level by hosting events in our neighborhood and crowdsourcing through Indiegogo. It took a lot of stamina to keep an independent film afloat over the course of four years. We committed ourselves to raising funds, taking the time to do so between work and graduate school, but our dedication to the strength of the film's characters kept us focused. Emotionally engaging and visually stirring, In Crystal Skin offers glimpses of the fortitude and courage embodied by those with Epidermolysis Bullosa (EB). This documentary highlights a dedicated network of patients, parents and doctors battling just one of the world's 7,000 rare diseases. Our hope is that the personal experiences captured in this film will spur much needed dialogue about managing life with a rare disease.
Related links