1/1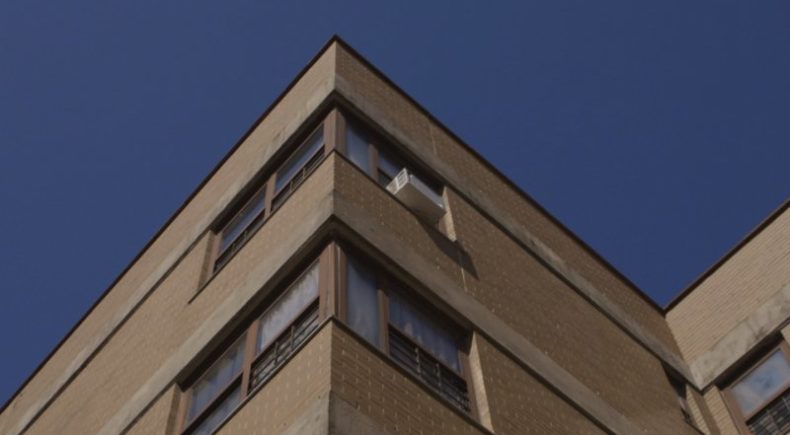 ---
THE WILLIAMSBURG HOUSES
East Coast Premiere
Director: Tessa Rex& Irene Bartolomé
United States, 2015, 14 min
Shooting Format:Digital
Festival Year:2016
Category:Documentary Short
Crew:Producers: UnionDocs
Email:sarah@uniondocs.org
Synopsis
This film gazes into the architecture and lives of the occupants of one of the most ambitious public housing projects ever built in the US. Exploring the remains of a utopian design in contemporary context, we are immersed in the life of a building and a community.
About the director
Irene Bartolomé is a filmmaker born in Barcelona, and currently based in Cairo, Egypt. She holds a Master degree in Creative Documentary from Pompeu Fabra University in Barcelona, and a BA in Film Editing from ECAM (Escuela de Cinematografía y Audiovisuales de Madrid). She works professionally as a video editor and has over seven years of experience in fiction and documentary. The last feature film she worked on, "Demonstration" a collective project by Victor Kossakovsky, premiered at IDFA Amsterdam and screened at MoMA Fortnight, HotDocs, True/False film festival, among others. In 2014 she was awarded a SGAE grant to attend the 2014-2015 Collaborative Studio Program at UnionDocs, New York. Irene is currently in post-production stage of her first feature-length film about the Spanish colonization in Africa. Tessa Rex is from Sydney, Australia and is a documentary artist working across photography, radio and video. She has studied at the University of New South Wales, Australian Centre for Photography and Metro Screen and is influenced by social justice, architecture and industry. Rex was a collaborative fellow at UnionDocs Centre for Documentary Art in Brookyn, NY, most recently made a short documentary about the arab spring in Bahrain, 'Sumood', and has exhibited work in Sydney, Istanbul, Berlin and New York. Rex is currently in production on her first feature documentary and is also working on two new documentary installation exhibitions - one exploring gravity in darkroom photography experiments and the other on recycled video in trash mass media culture.
Filmmaker's note
In THE WILLIAMSBURG HOUSES viewers explore in a timeless composition how the concept of a house intersects with architecture. Through the voices of its occupants dive into the depths of the politics and history of a structure. Exploring the remains of an initially utopian design in a contemporary context, we become immersed in the life of a building and a community.
Related links