Latest News: SPECIAL SCREENING - OUT OF COMPETITION - FREE OF CHARGE
1/1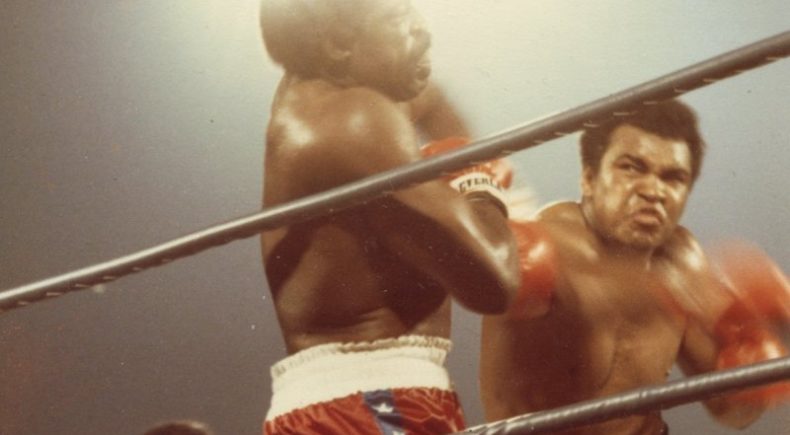 ---
MUHAMMAD ALI - ME WHEE
East Coast Premiere
United States, 1975, 25 min
Shooting Format:16mm
Festival Year:2016
Category:Documentary Short
Cast:Muhammad Ali, Phyllis Diller, Jerry Lewis, Angelo Dundee, B.B. King, Drew "Bundini" Brown, Jim Brown, Walter Youngblood, Lloyd Wells, Gene Kilroy
Crew:Executive Producer : Drew Stone - Producer & Director Arny Stone - Editor : Dick Stone - Associate Producer : Steve Levitt - Production Coordinatior : Bruce Graham - Director Of Photography : Ed Lynch - Cameraman : Mike Duff
Email:stone4124@aol.com
Synopsis
Screening for the first time in 40 years! Shot in 1975 in and around his training camp in Deer Lake PA. and in Las Vegas "Me Whee" captures an incredible moment in time in Muhammad Ali's life. At the peak of his career his love for kids and general philosophy of life shine thru with appearances by luminaries from the boxing and entertainment world. Highlights include his legendary 1975 commencement speech at Harvard University.
Trailer
About the director
Arny Stone had a long and vibrant career as a producer and director. His works include commercials, documentaries and feature films. He is currently in Del Ray Beach Florida playing Texas hold 'em.
Filmmaker's note
At the age of 18 and living in the Bronx I traveled to Miami Beach by bus with $24.00 in my pocket with the intention of continuing my boxing career that I started in the army and becoming the great jewish hope. We took an apt. on 6th St. around the corner from the 5th St. gym. After a few sparring sessions with the pro's that dream faded real fast. I met Chris Dundee at the gym whose brother Angelo later became Ali's trainer. He became an asset later when I started to put the film together. I financed the film personally with the help of some close friends including Associate producer Steve Levitt and my brother editor Dick Stone. Everyone on the crew worked pro bono because they respected Ali and wanted to be a part of making the film for the love of it. Film making at it's best. In order to get approval to make the film I travelled to Chicago and met with Herbert Muhammad the son of Elijah Muhammad the head of the black muslims. I traveled with Ali in Vegas, Miami and in his training camp in Deer Lake PA. What I remember most about the experience of making the film is walking around his training camp with him talking about his upcoming fight with Joe Frazier which went down in history "Thrilla In Manilla". Muhammad Ali was larger than life but would always take the time to talk to children. He was an example to his people and to all americans. He was arguably the most famous person in the world in the 1970's, He will be missed and will always be remembered. I am blessed to have been a small part of his life.
Notes
Q & A moderated by Executive Producer Drew Stone with Associate Producer Steve Levitt and Editor Dick Stone
Related links