1/1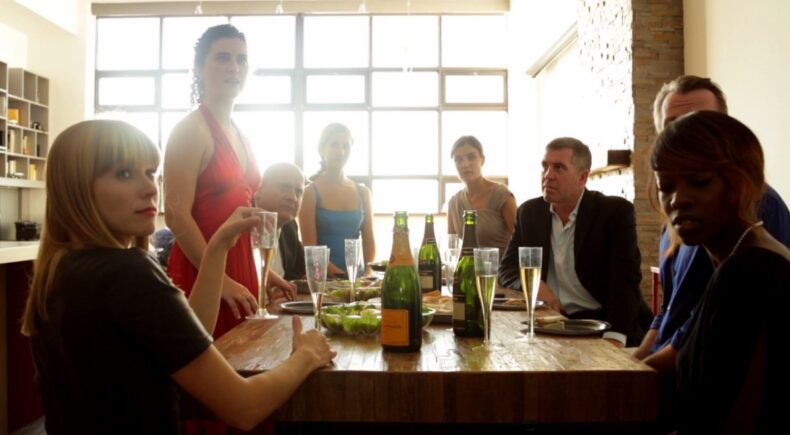 ---
ACCORDING TO HER
East Coast Premiere
United States, 2016, 89 min
Shooting Format:Black Magic
Festival Year:2017
Category:Narrative Feature
WINNER: Best Producer and Best Original Score
Cast:Irina Abraham, Pascal Yen-Pfister, Nathalie Bryant, Eloise Eonnet, Pascal Escriout, Jean-François Poirier, Lucas Rainer, Michelle Pichon, Nathalie Solomonov, Howard Wieder, Katerina Skakun, Roxane Revon
Crew:Screenwriter: Estelle Artus; Producers: Estelle Artus, Frances Boxel; Production Design: Andrea Kraus; Director of Photography: Steven Latta; Sound: Michael Moote, Mike Hurst; Editing: Nina Marga; Music: Dan Veksler
Email:myriade.films@gmail.com
Synopsis
Love, motherhood and a musical career strike dissonant chords in this dark tale of a young Russian woman who tries to keep her balance among wealthy French expats in New York. Just before reaching the pinnacle of fame and freshly arrived in New York from Russia, Veronica happily gives up her career as a pianist to raise her son. Despite constant pressures from her husband Paul, a French stockbroker, she retreats into an indefinite hiatus from performing while fully enjoying her role as a mother. But without a salary or an independent work identity, Veronica's dependency on Paul grows and a sense of personal dislocation sets in. The question of going back on stage arises more painfully when she meets Amanda, an alluring, promising, and younger pianist who soon falls for Paul.
Trailer
About the director
Estelle Artus is a French born film director and screenwriter living in New York. She graduated with a PhD from Sorbonne University in Paris where she taught visual arts and won acclaim for her short films. In 2016, Estelle co-produced and directed her debut feature: According To Her which premiered at Cinequest. She has been nominated for the NBC Universal Emerging Director Program the same year.
Filmmaker's note
A dark but funny tale, According To Her is about the destructive power of a cut-from-reality social bubble and the hardship for a closed community to accept someone foreign. This topic can't be more relevant today in regard of the current political landscape both in US and Europe. Our film proved to be very polemical at previous festivals, so come and join us for after-screening talks.
Notes
Director ESTELLE ARTUS will be available for Q&A following both screenings with cast.
Related links