1/1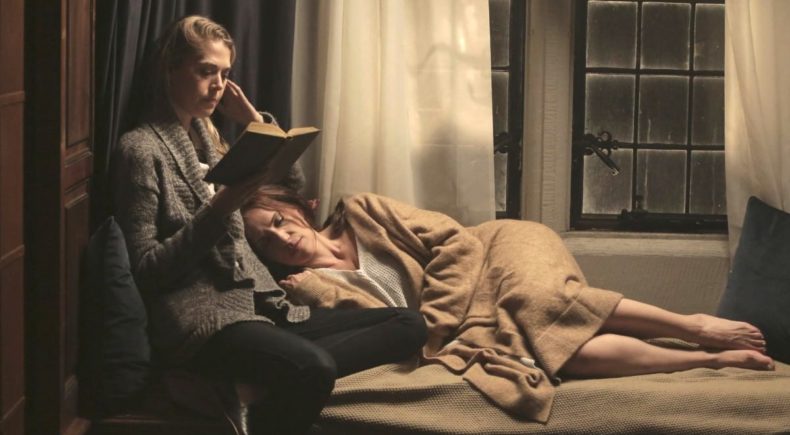 ---
THE SOUNDING
East Coast Premiere
Director: Catherine Eaton
United States, 2017, 93 min
Shooting Format:Alexa
Festival Year:2017
Category:Narrative Feature
WINNER: Best Style and Audience Award
Cast:Teddy Sears, Erin Darke, Harris Yulin, Frankie Faison, Lucy Owen, Danny Burstein, David Furr, Catherine Eaton
Crew:Producers: Caitlin Gold, Jessica Vale - Screenwriters: Catherine Eaton, Bryan Delaney - DP: David Kruta - Production Designer: Rocio Gimenez
Email:thesoundingfilm@gmail.com
Synopsis
An outlier rebels against a world reluctant to embrace her voice. On a remote island off the coast of Maine, Liv, after years of silence, begins to weave a language out of Shakespeare's words. A driven neurologist, brought to the island to protect her, commits her to a psychiatric hospital. She becomes a full-blow rebel in the hospital; her increasing violence threatens to keep her locked up for life as she fights for her voice and her freedom. At a tipping point for otherness in our current climate, THE SOUNDING champions it.
Trailer
About the director
Catherine Eaton is a part Native-American director, writer, actor and producer. Most recently, she directed, co-wrote and performed in her debut feature THE SOUNDING starring Harris Yulin (Training Day), Teddy Sears (24:Legacy), and Erin Darke (Good Girls Revolt) premiering in 2017, based on her short film starring Frankie Faison (The Wire, Luke Cage). She is developing two original series for television, both finalists for the Sundance Labs. Her pilot, ON THE OUTS, has just been awarded the Tribeca Enterprises "Through Her Lens" 2016 Award. Catherine is a free-lance producer and shares an Emmy for Bloomberg's investigative report "The Human Toll of Ethanol." As an actor, Catherine has performed on Broadway, across the country and on screen. Catherine has a BA from Cornell, an MFA from Univ of MN/Guthrie, has lectured on directing at Harvard, is on the leadership team of Film Fatales and a member of NYWIFT, SAG/AFTRA, and AEA.
Filmmaker's note
With Liv in THE SOUNDING, I wanted to create a character - an outlier - with an extraordinarily strong life force and explore what happens when this life force comes into conflict with society's expectations. We all want to play with the gloves off. In Liv's case, the battleground is language, but that serves as a stand in for every unique impulse any of us have ever felt and been unsure what price we might pay for following it. So the film is ultimately about otherness, at a time when we desperately need to recognize that empathy is a courageous act. It's about mental illness at a time when in the United States alone 42.3 million people suffer from some form of mental illness today (that's one in five). It's inspired by Oliver Sacks' humanity and curiosity about the mind, and Shakespeare's insights into the human condition. And it's made by an incredible team of women and men, about a woman's fight, at a tipping point for women's voices and freedoms and the voice and freedom of all those who are "othered."
Notes
Director CATHERINE EATON will be available for Q&A following both screenings with producers and cast.
Related links