1/1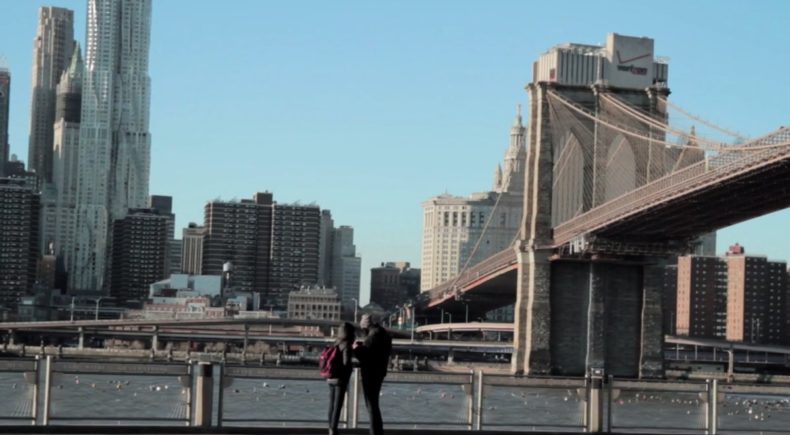 ---
THE NORTHERN COUSIN
East Coast Premiere
Director: Andrés Arteaga and Andrea Arízaga
Ecuador, 2017, 21 min
Shooting Format:Digital
Festival Year:2017
Category:Documentary Short
Cast:Pedro Erazo Segovia
Crew:Producers: Andrea Arízaga - Screenwriters: Andy Arteaga, Andrea Arízaga
Email:tripulantecosmico@gmail.com
Synopsis
Twenty years after immigrating to the United States, Pedro Erazo, an Ecuadorian musician living in Brooklyn-New York, reflects on how this event has influenced his music and artistic vision and tells us about his success story with his band Gogol Bordello.
About the director
Andrés Arteaga is an Ecuadorian director and scriptwriter born in the city of Quito. He studied filmmaking in the Technological Institute of Cinema and Acting (INCINE) and in the University of Cuenca in Ecuador. He has participated as a writer in two feature films currently in pre production, as well as developing a documentary web series to be released in may 2017. He has also worked as an actor in very successful youtube channels: EnchufeTv and Incubadora Cósmica, based in Ecuador. Additionally, he has taught scriptwriting in in the Technological Institute of Cinema and Acting (INCINE) in Quito.
Andrea Arízaga is an ecuadorian director, producer and screenwriter graduated from the Instituto Tecnológico de Cine y Actuación (INCINE) in Quito and from the University of Cuenca with a Bachelor's Degree in Film and Media Studies. She has worked as a screenwriter, producer and director in the local film medium as well as a teacher in sreenwriting and direction in INCINE.
Filmmaker's note
There has been several migratory periods in Ecuador in the past 20 years. It seems to be that everyone has a family member that left the country looking for a better life. I'm no exception to this rule, yet I felt that I never really knew who these estranged family members were. Years passed and the few things I knew about them came from stories told by my mother and a couple of old pictures that lay around my house. Yet, one day I saw a YouTube video from a band called Gogol Bordello playing in the Late Show. One of the band members seemed familiar, after a little investigating I came to the conclusion that I had found my cousin. It was then that the seed of this documentary was planted. I wanted to know what happened to him between leaving Ecuador and becoming a musician that plays in the biggest stages in the world. For me, exploring his life in a foreign country was a way to fill a void and tell a story that the old photographs couldn't tell. Much has been said about the ruptured families that stayed back in Ecuador, but not much has been told about the people who migrated from my country. Ultimately, this documentary was a way to help my family heal and learn the story of those who left us, but most of all, it was a vehicle to bring us back together.
Notes
Directors Andrés Arteaga and Andrea Arízaga will be available for Q&A after the June 6th screening.
Related links