1/1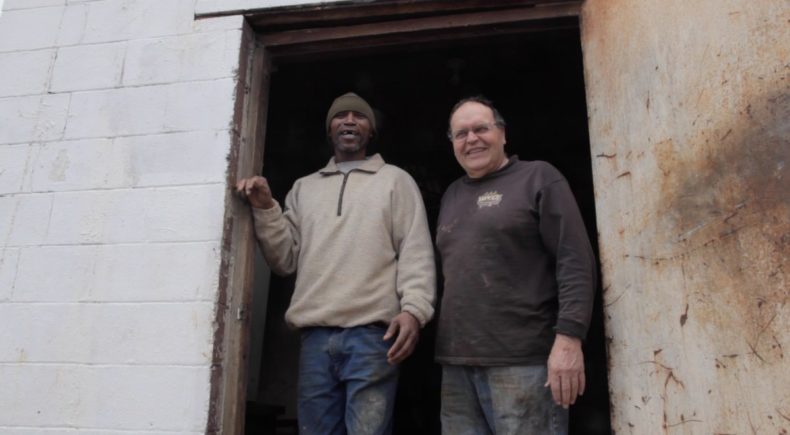 ---
RICH MAN DAN
NY Premiere
United States, 2017, 23 min
Shooting Format:HDV
Festival Year:2017
Category:Documentary Short
Crew:Producers: Amy Augustino - Cinematographer: Amy Augustino - Editor: Amy Augustino - Composer: Byron Estep
Email:amy.augustino@gmail.com
Synopsis
When Dan Augustino contemplates retirement after 35 years of running Metal Strip, a rust and paint removal shop in Worcester, MA, he discovers how difficult it is to say goodbye to the blue-collar business he hates to love. The only shop left in New England that uses a sought after chemical dipping process to clean metal, Metal Strip is where car enthusiasts have been taking their rusty, old car parts for over three decades to give them a new lease on life. Eager to shed the never-ending responsibilities that weigh on his shoulders every day, but concerned about what will happen after the business closes, Dan has mixed feelings about shutting down for good. What will Steve, his one employee, do when he no longer has a stable job? Where will the car buffs, some of whom drive hours to bring in their car parts, go after the business closes? And what will Dan do to keep busy when there's no struggling shop to keep afloat? Filmmaker Amy Augustino follows her father as he inches towards the end of an era, presenting an intimate portrait of a man whose legacy didn't come from his wallet but rather his heart.
About the director
Amy Augustino is the Vice President of Operations at Impact Partners, a documentary film financing company. Amy hails from Shrewsbury, Massachusetts and currently lives in Astoria, New York with her husband and daughter. RICH MAN DAN is her first film.
Filmmaker's note
As my dad started making noises about retiring a few years ago I started thinking about what he had to show for 35 years of running his own blue-collar business in Worcester, MA. What was his legacy? Metal Strip never became the money making business my dad hoped for. And while many people in the world of car restoration know of my dad and the business, he was by no means well-known. Did he amount to anything in the world if he hadn't made a lot of money or risen to prominence? I decided to find my own answers to what makes a man truly rich.
Notes
Director Amy Augustino will be available for Q&A after both screenings.
Related links