1/1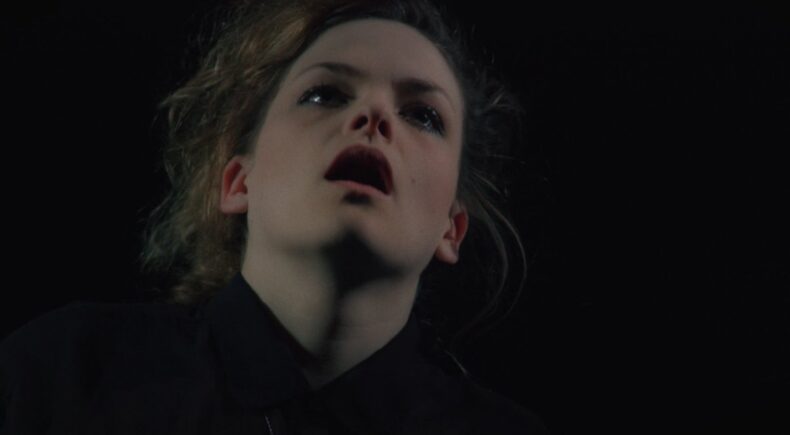 ---
AUDITION FOR DEATH
NY Premiere
United States, 2016, 11 min
Shooting Format:RED
Festival Year:2017
Category:Experimental
Cast:Juan Francisco Villa, Miriam Lee, Julian Parker, Elliot Fredland, Barbara Roeder Harris, Mary Williamson, Robert Cornelius, Elana Elyce, Ed Porter, Veronika Duerr
Crew:Producers: Leean Kim Torske, Will Rogers, Eugene Sun Park
Email:brianzahm@gmail.com
Web:bzahm.com
Synopsis
Audition for Death is an experimental documentary that explores the subject of death as portrayed on screen. Featuring ten Chicago-based actors, portions of their improvised performances were sculpted into an energy narrative that explores dying and grief in a world swallowed by darkness.
Trailer
About the director
Brian Zahm is an award-winning multidisciplinary artist whose work has been exhibited worldwide at film festivals, screening series, clubs, art galleries and on TV. Riding the analog-to-digital wave for twenty-five years, he works in narrative, documentary and experimental filmmaking, performs and produces electronic music, indulges in photography and graphic design, and enjoys writing "fast-food" fiction. Having spent much of his career working in the commercial film and media industry, over the past several years his reputation has grown as a prolific outsider artist due to bold and diverse stylistic explorations with such films as "Le Nu," "Auraprint," "Wiggah," "Milquetoast," and "Tea Party." No matter what artistic direction, he strives to create a timeless, unforgettable experience through his work, this aim cemented with the documentary feature "Headspace: The Sound of Life," for which he was the writer, cinematographer and editor-the film called "visionary" by The New York Times. He currently teaches Film Production at DePaul University School of Cinematic Arts in Chicago.
Filmmaker's note
After the passing of my father, cinematic portrayals of death, no matter how far-fetched or realistic, left me emotionally devastated… A few months later, while holding an open casting call, an actor auditioned with a monologue ending in the performance of death. That haunted me, made me realize dying and grief were very much the zenith of the human condition and a pinnacle performance experience… Five years later, I asked a group of Chicago-based actors to help me explore this dark reality...
Related links