1/1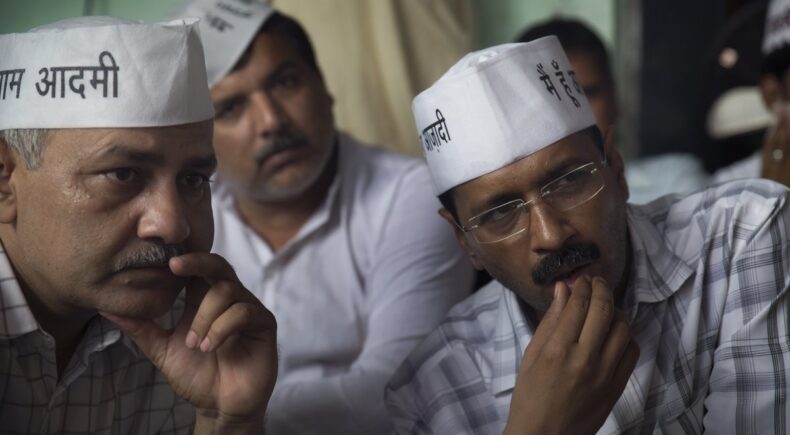 ---
AN INSIGNIFICANT MAN
Brooklyn Premiere
Director: Khushboo Ranka & Vinay Shukla
WINNER: Best Feature Documentary (ex æquo)
Cast:Arvind Kejriwal, Yogendra Yadav, Santosh Koli
Crew:Producers: Anand Gandhi
Email:info@aimthemovie.com
Synopsis
A non-fiction drama chronicling the most outrageous political debut in the largest democracy in the world, "An Insignificant Man" follows Arvind Kejriwal and his insurgent party as they look to shake up Indian politics while struggling to keep their own idealism alive.
Trailer
About the director
Khushboo Ranka Khushboo has had experience in the fields of journalism, graphic design and writing for a number of years, before she moved to filmmaking. "Continuum," a short film she wrote and directed at the age of 20, won the best short film at the Hannover Film Festival. She next co-wrote the internationally acclaimed fiction feature film "Ship of Theseus." Her versatility gave rise to her latest projects, "An Insignificant Man," her first feature documentary film, and 'Right to Pray', a unique virtual reality experience, the first of its kind from India. Both films are set to premiere at TIFF 2016.
Vinay Shukla Vinay's persisting fascination with the Indian politics has shaped two acclaimed narrative projects for him: "Bureaucracy Sonata," a short film he wrote and directed in 2011, which premiered at 42nd International Film Festival of India and won the HBO Best Short Film Award in New York at SAIFF 2012; and "An Insignificant Man," a feature documentary film he shot, wrote, and directed, which will play at major international festivals in 2016. A theatre actor in the past, he featured in the internationally acclaimed film "Ship of Theseus."
Notes
Director Vinay Shukla and Producer Vijay Vaidyanathan will be available for Q and A after the screening.
Related links