1/1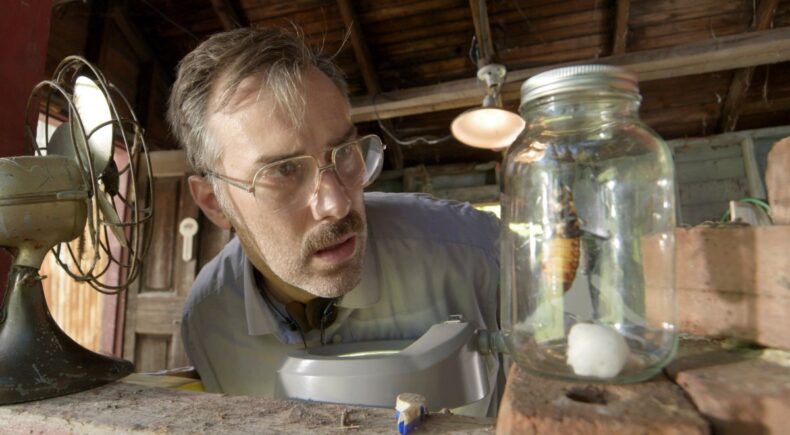 ---
KILL JAR
World Premiere
Director: Brian K. Landis
United States, 2016, 10 min
Shooting Format:Digital
Festival Year:2017
Category:Narrative Short
Cast:Brian K. Landis, Mark irvingsen
Crew:Producers: Brian K. Landis, Laura Ruschak - Screenwriters: Brian K. Landis
Email:brianklandis@gmail.com
Synopsis
On a sweltering Summer afternoon while searching for a prize insect, HENRY, an amateur entomologist, comes face to face with his neighbor, WAYLAND, a pathetic and violent man. Their showdown pits cruelty and justice in a dog-eat-dog world.
Trailer
About the director
In sharp contrast to his fun loving family life and outgoing demeanor, Brian Landis is known for his penchant for playing darker, more conflicted roles and loves breathing life into characters that live in the more complex realms of society. Most recently, Brian Landis has co-starred with Alfre Woodard in the upcoming feature "Juanita", co-starred in the PBS mini-series "Mercy Street", starred as Samuel Adams in the Fox Broadcasting historical mini-series "Legends & Lies", co-stared in the AMC series "The Making of the Mob", and fought The American Revolution as the unsung hero Peter Francisco which aired on The American Heroes Channel. Brought up in community theatre, from an early age he was immersed in improvisation, dramatic and comedic acting and improvisation dance. Brian has lived in Richmond, Virginia, Bryce Canyon National Park, Utah and San Diego, California and has done extensive traveling through Europe. He also works in Virginia's production community, is an active member of the Virginia Production Alliance and as the web developer for the Virginia Film Office.
Filmmaker's note
Kill Jar explores the inexplicable habit for people to stand idly by while awful things happen all around them and the questions that follow. Henry's indifference or inability to intervene in a horrific act of a neighbor, Wayland, weighs the natural process against the responsibility that we have as humans to intercede. Has violence become so commonplace in media and warfare, that we treat it as entertainment? Is fate enough to right the wrongs of the world? Is the coldness of mother nature, this dog-eat-dog world, where society flourishes or fails?
Related links