1/1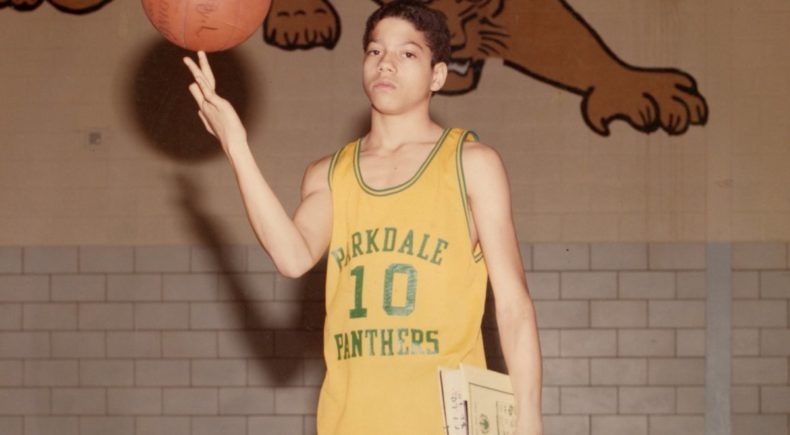 ---
DADDY
NY Premiere
Director: John Gallen, Alex Faoro
United States, 2017, 30 min
Shooting Format:Digital
Festival Year:2018
Category:Documentary Short
Cast:Curtis Malone, DerMarr Johnson, Nolan Smith
Crew:Producers: - Screenwriters: - Editor: Matthew McKee - Associate Producer: Colin Sylvester - Original Score: Marshall Watson - Sound Design and Mix: Elad Marish
Email:johngallen.film@gmail.com
Synopsis
Daddy tells the story of youth basketball coach and drug trafficker Curtis Malone. In 1993 Curtis founded the DC Assault, an AAU basketball team whose mission was to help inner city boys escape the projects. Over the next two decades he built the Assault into a national powerhouse. The program's resume included one thousand alumni, a hundred NCAA scholarships, and several NBA players. Despite the many on-court achievements, to Curtis the team was about more than basketball. The players and their parents became his family. He provided them with food, clothing, and housing when they had nowhere else to turn. He even raised future NBA players DerMarr Johnson, Nolan Smith, and Michael Beasley under his own roof. But on August 9th 2013, Curtis's double life caught up with him. Following a yearlong investigation, the DEA raided his home and uncovered large quantities of cocaine and heroin as well as an unregistered handgun. Law enforcement identified his operation as one of the largest drug trafficking conspiracies on the East Coast. Ironically, in the drug world Curtis was known as "Daddy." Our documentary examines Curtis Malone's life from his childhood to his arrest. It challenges audiences to decide if Curtis is a calculating criminal or caring mentor. Ultimately, it raises the question whether we as people are defined by our wrongdoings, or rather the sum of our actions. In addition to Curtis, the film includes interviews with the NBA players he raised, the DEA agents who investigated him, and the U.S. Attorney who prosecuted him.
Trailer
About the director
John Gallen grew up in Menlo Park, California where he played youth basketball and developed an interest in documentary film. He attended Georgetown University, majoring in government. After college John worked as a production assistant on CBS's The Crazy Ones. He received his Master of Fine Arts in Documentary Filmmaking at Wake Forest University where he studied with Hoop Dreams co-creator Peter Gilbert. John lives in San Francisco, California and is an independent documentary filmmaker.

Alex Faoro grew up in Oak Ridge, New Jersey where he spent time around his dad's production company and developed a passion for classic cinema. He attended Rutgers University, majoring in history. After college Alex studied at Wake Forest University where he received his Master of Fine Arts in Documentary Filmmaking. Alex teaches non-fiction filmmaking in Brooklyn, New York. Daddy began as their MFA thesis film, and was completed after they graduated in 2017.
Filmmaker's note
In August 2013 I received a letter from the Department of Justice notifying me that my phone had been tapped as part of a drug trafficking investigation. My first thought was it had to be a mistake; I didn't know anybody in the drug world. I typed the number I had been contacting into my phone and saw it belonged to Curtis Malone. This revelation turned my world upside down. I had met Curtis that year while taking a social justice documentary course at Georgetown University. Each student in the class was assigned to make a film profiling a nonprofit organization in the DC community. I chose Curtis's youth basketball team, the DC Assault, because it had a well-known reputation for helping inner city boys escape the projects. After spending several months filming his team, I thought I knew Curtis. My impression was that he was a loving father figure who cared deeply about helping his players and their families. But like so many other people who thought they knew Curtis Malone, I learned I hardly knew him at all. This experience challenged my perspective. It made me question if we ever truly know the people in our lives. To better understand, I knew I had to tell the story of Curtis Malone. After Curtis was sentenced to 100 months in federal prison, I sent him a letter explaining my interest in his story. During this time, I began pursuing an MFA in Documentary Filmmaking. I decided to attend Wake Forest University to study with a filmmaker I admire, Hoop Dreams co-creator Peter Gilbert. It was there I met my co-director, Alex Faoro. After exchanging hundreds of messages from prison, Curtis agreed to participate in our documentary. I told him the film would ask the same question I had been struggling with since receiving the letter, who is Curtis Malone? Is he a calculating criminal or caring mentor? And in judging him, what can we learn about how we understand the people in our own lives? Once Curtis got behind the film, he allowed us to enter his world. Most weekends of graduate school we drove from North Carolina to inner city Washington, DC to learn more about Curtis. We spent afternoons visiting his parents at his childhood home, we played basketball with his lifelong friends at the recreation center where he learned the game, and walked the drug-infested streets where he sold crack as a teenager. We became close to the players who consider him their father, and the mothers whose trust he betrayed. To maintain a balanced perspective, we formed relationships with the DEA agents who investigated him and the U.S. Attorney who prosecuted him. Together, they helped us gather the personal and evidentiary material used to create this documentary. After years of work we finally arrived at a universal truth. People are infinitely complex and often more than one thing can be true at once. In exploring the duality of one man's character, we hope our film allows audiences to discover this truth for themselves.
Related links