1/1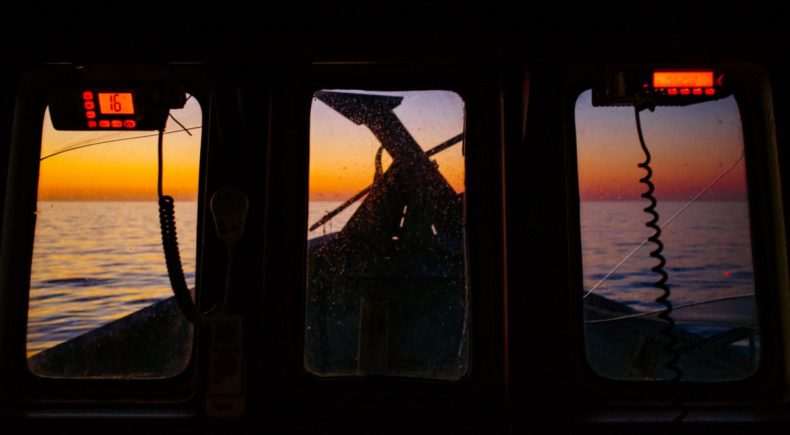 ---
PINK GOLD
(Oro Rosado)
NY Premiere
Director: Daniel Anguiano Zúñiga
Mexico, 2018, 20 min
Shooting Format:Digital
Festival Year:2018
Category:Documentary Short
Crew:Producers: Daniel Anguiano Zúñiga - Screenwriters: - Cinematographer: Daniel Anguiano Zúñiga - Editor: Sergio Beltrán
Email:danguianoz@gmail.com
Synopsis
Looking through the lens of the fishing boat, "Kolsillo," PINK GOLD offers a portrait of shrimp fishing off the coast of Mexico in Sea of Cortez. A stunning portrait of a community's dependence on the sea and the bounty that it grants them.
Trailer
About the director
Daniel Anguiano Zúñiga was born in Mexico City on February 19, 1989. He is a graduate of the Université Paris I Panthéon-Sorbonne in 2010 for the Degree in Cinematography and in 2012 for the Master's Degree in Screenwriting, Direction and Production. He has contributed as a cinematographer, editor, director and screenwriter in different audiovisual projects. In the summer of 2017 he photographed his first feature film in Argentina, the direction by Sergio Mazza. At the moment he prepares his thesis in the specialty of cinematography at the Centro de Capacitación Cinematográfica.
Filmmaker's note
Shrimp fishing has been around me for a long time. My mother's family was into the shrimp business at it's highest peak. My grandfather was a sailor and a captain of shrimp boats in Guaymas, Sonora, when I visited them, fishing was always present. It was a world that was always part of me but to which I never got involved because of my lack of understanding and interest. Years later I can see that it defines a part of my history, an unexplored but alive history. Fortunately I have relatives who still are working in the shrimp business, this has allowed my approach to be direct and trustworthy. This documentary, detonated by a personal engine, serves as a bridge to the past through its present.
Related links