1/1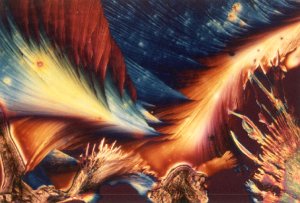 ---
THE CRYSTAL PHOTOGRAPHER
East Coast Premiere
Denmark, 1999, 10 min
Shooting Format:Super 16
Festival Year:2000
Category:Documentary Short
Crew:Production / Distribution Company: Dankvart Film / T&T DreijerBrohusgade 14, 3 tv., 2200 KBH.N. Copenhagen Denmark
Email:thdreijer@hotmail.com
Synopsis
A short film about the hidden mysterious world of microscopic crystals, seen through the lens of "The Crystal Photographer."
Trailer
About the director
Twins Born 9th of March 1970. Both students at the European Film College in Ebeltoft, Denmark (93-94). Worked at Aarhus Film Workshop, TV2 Denmark, Channel 1 Copenhagen, The Short & Doc. Filmschool Copenhagen. Independent filmmakers since 1996.
Filmmaker's note
Throughout our entire production we have tried to make films that were founded on the visual rather than the narrative aspect of cinema(photography)! We strongly feel that the most important process in filmmaking is to be able to picture your vision rather than to explain it! Therefore we are mostly concerned with the craft of photography and editing, but also the composer and his score is vital for the "final cut". Only when the different crafts of filmmaking are united in a superior way, are able to produce a piece of film, that is worth while! We hope "The Crystal Photographer" is a short example of this filmic philosophy.
Related links