1/1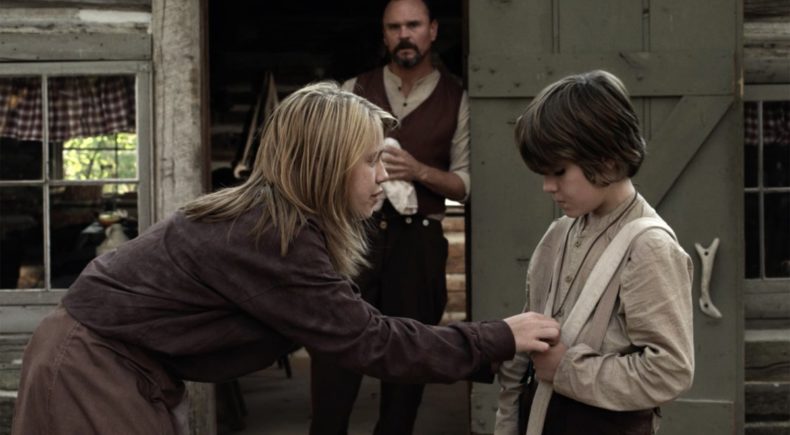 ---
BEFORE THE FALL
East Coast Premiere
United States, 2016, 11 min
Shooting Format:Digital, RED camera
Festival Year:2018
Category:Narrative Short
Cast:Cooper Hill , John Fenner Mays , Tim Caldwell, Emily Adams , Kristen Magee
Crew:Producers: Kamelya Alexan - Screenwriters: Brian Soszynski - Director of Photography: Megan Donnelly
Email:Kamelya.Alexan@gmail.com
Synopsis
In the midst of the American Civil War, a young boy named Thomas, determined to cure his dying mother, wanders into the woods motivated by a mythical story he was once told. It's here that Thomas must decide the ultimate price he's willing to pay for the life of someone he loves.
Trailer
About the director
Born in Tehran, Iran, Kamelya Alexan moved to Chicago when she was five-years-old, where she was raised. Kamelya has worked on and completed over twenty-five projects including documentaries, shorts, music videos, and feature films such as The Dark Knight, Public Enemies, and The Express. Her most recent film, Before the Fall, won Best Editing at the Beverly Hills Film Festival and is currently on a festival run throughout the United States. As a VER Sales Support Executive, Kamelya spends her time finding new clients and pushing the "create extraordinary" theory. Being the largest camera rental house in North America, VER supports everything from small independent work to successful Dick Wolf shows (Chicago P.D. and Chicago MED). "What's amazing about VER is the scale of shows we represent," says Kamelya. "From the Super Bowl half time show to features and TV shows, we offer services that no one else does, like Enhanced Environment and Ncam - two technologically advanced ways of telling your story." When not working on film, Kamelya invests in real-estate, develops mobile applications, and is constantly looking for the next big business venture.
Filmmaker's note
As long as I can remember, film has been a part of my life. As a young immigrant I remember seeing my first film, Benji and how hard I cried feeling every emotion that little dog felt. Movies were a magical place for me to run to and see how different my culture was compared to America. When I was in high school my home life was turning upside down and the only way to escape that chaos was to write. So at age fifteen I wrote my first screenplay. At that age I remember thinking how difficult it was to break into this industry, which is what made me want it even more. Before my parents divorced, we went on a family trip to Los Angeles. Staying with family I was introduced to a freelance production designer that worked on the Warner Bros lot. I remember growing closer and closer to her and dreaming of the opportunity to one day work next to her. As time went on, I never lost contact with her and she remains some what of a mentor to me. After I graduated Columbia I had the amazing opportunity to work on The Dark Knight. Those three months of my life inspired me to push harder to achieve my goal as a director. To learn from my time on set I carried a journal to document all my experiences. I remember watching and studying Christopher Nolan and wishing I can achieve the level of skill and vision he displayed on set. The amount of care and precision he uses to sculpt a scene and actors performances is something I've never seen before. With the money I saved from my time on The Dark Knight I made two short films, two of my passion projects. I take all the skills I learned on set and have applied them to every single one of my productions since. For the past ten years I've had blinders on, only seeing what's right in front of me, my goal and my passion to be a director. Ideally, my professional directing career would allow me to tell a story that the audience has never seen before. To make films that pull audiences out of our world and throw us into other worlds and situations.
Related links