1/1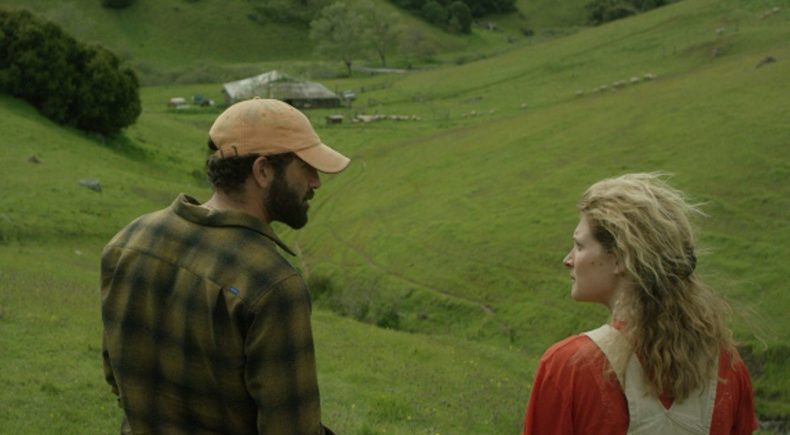 ---
BIOPHILIA
World Premiere
Director: Marina Michelson
United States, 2017, 11 min
Shooting Format:RED
Festival Year:2018
Category:Narrative Short
Cast:Meryl Jones Williams, Dan Pfau, Julie Eccles-Benson
Crew:Producers: Devin Shepherd, Nora Unkel, Simran Mahal, Marina Michelson, Meryl Jones Williams - Screenwriters: Marina Michelson - Director of Photography: Lowell A. Meyer - Editor: Sam Fuller - Production Designer: Eloise Ayala - Executive Producers: Liz Destro, Nion McAvoy - Sound Design: Chase Everett - Composer: Igor Kogan
Email:marina824@gmail.com
Synopsis
When an animal dies under her watch, an isolated new farmer is pushed to prove her worth.
Trailer
About the director
Marina Michelson is a filmmaker originally from Israel, born to Soviet émigrés from the Republics of Georgia and Moldova. Her work explores identity and power dynamics through the lived experiences of women. Her background includes study with the Atlantic Theater Company, Steppenwolf Theater, Lee Strasberg Studio, and a BFA from NYU's Tisch School. Her film work includes the lead role in Jinoh Park's film "Should've Kissed", which opened the Jeonju International Film Festival. Her last short film, "Biophilia" premiered at the 2018 Brooklyn Film Festival where it garnered the Outstanding Achievement Award for Best Screenplay. She is currently working on a coming-of-age feature set against the refusenik movement in 1970s Soviet Russia that follows a bullied teenager who learns to break the rules to pursue her love of fashion.
Filmmaker's note
Inspired by the effects of the 2008 recession, the roots of Biophilia can be traced to the months following the crash when I feverishly fought for space to grow vegetables on my fire escape in Brooklyn. I was eager to nurture something tangible while success in the city proved elusive. My peers did the same, leaving jobs to start food trucks or pickling companies, rooftop gardens and butcher shops. Reeling from the frauds of Wall Street, our generation was intent on finding value beyond the dollar in our lives. But self-reliance has long been an American ideal. Emerson's famous essay on the subject captured my imagination many years ago. In recent years, the question of what it means to be self-reliant was triggered at dinner parties where I veered into uncomfortable territory by asking the guests if they would kill the animal we'd be feasting on if they had to. Nature provides tests of character unknown in civil society. Biophilia pits the lust for the land against the reality of subsisting off it. We all go into the wild in search for ourselves, but despite a handful of exceptions, the mythic rugged individualist is largely characterized as a masculine experience. I wanted to depict a woman coming into her own through a dirty, adventurous, intimate experience in nature. As a female film lover, I wanted to see more of these stories celebrated on screen. The title came from prominent food thinker Michael Pollan, by way of the conservationist E.O. Wilson, who defined biophilia as the innate, inherited love we humans have for the natural world with which we co-evolved. As we catapult into the 21st century, humankind is faced with pressing questions about the our relationship with the natural world. My hope is for this film to stoke our enchantment with Mother Nature and provoke us to protect her. Filming took place in the spring on Rocky Canyon Ranch in West Marin County, just north of San Francisco. The 600-acre family-owned property is a known bird sanctuary, and our production was supervised by bald eagles, distinctive white-faced owls, and a band of roving wild turkeys. The magnificent property is protected by the Marin Agricultural Land Trust, a local coalition that works to maintain ecological balance in the region by preserving over 50,000 acres of coastal farmland from development. My crew and I were honored to spend time on the land and capture a beautiful season on the ranch.
Related links