1/1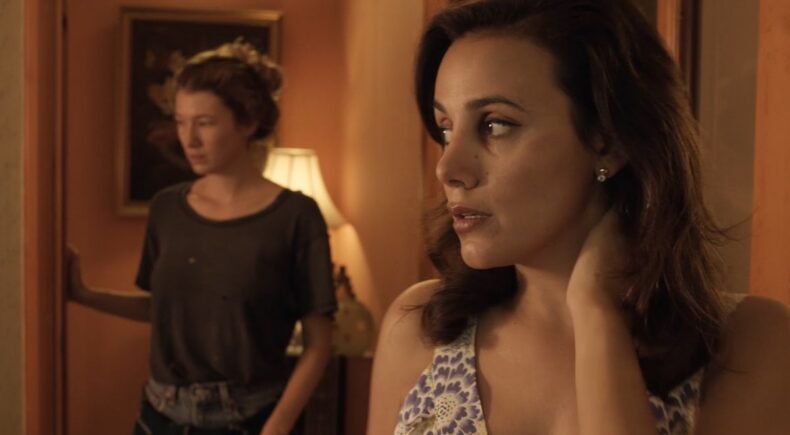 ---
ARE YOU GLAD I'M HERE
NY Premiere
Director: Noor Fay Gharzeddine
Lebanon, 2017, 85 min
Shooting Format:2K
Festival Year:2018
Category:Narrative Feature
WINNER: Best Original Score and Audience Award
Cast:Marwa Khalil, Tess Harrison, Najeeb Zeitouni, Charbel Makhlouf, Nadim Deaibes, Aida Sabra, Elie Njeim
Crew:Screenwriters: Samuel Anderson - Cinematographer: Ziad Chahoud - Editor: Alix Diaconis , Michael Berenbaum, Katey Spinner - Composer: Simon Taufique
Email:noorfayfilms@gmail.com
Synopsis
A Lebanese woman and an American girl become friends and accidental partners-in-crime in a story that explores the nature of happiness and self-actualization through the multicultural lens of Lebanese-American filmmaker Noor Gharzeddine. Nadine is a resilient housewife, wise and fiery-although years of taking care of a husband sinking into alcoholism have crushed her joie de vivre. Kirsten is a quirky, self-assured post-grad who has recently relocated to Beirut to teach English. As their friendship deepens, Nadine recovers her vivacity and challenges Kirstin's neat understanding of the world. One day Kirsten finds Nadine badly beaten, and Kirsten refuses to leave her alone with her husband, Pierre. Tensions rise until Nadine is pushed to the point of no return.
Trailer
About the director
Noor Fay Gharzeddine is a Lebanese-American filmmaker born and raised in New York City. Her films study unlikely relationships and unique environments. She is fascinated with films that blend hyper-realism with absurdity, and tragedy with comedy. Noor has a BA in Film and Electronic Arts from Bard College, where she had the privilege of studying under influential filmmakers such as Kelly Reichardt, Ben Coonley and Peter Hutton. She is currently developing a scripted comedy and writing her next film.
Notes
Director Noor Gharzeddine will be available for Q&A after the screening.
Related links