1/1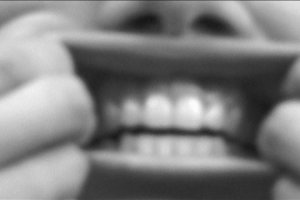 ---
DIRECTIONS
World Premiere
Director: Willow Rossetti-Johnson
United States, 2000, 5 min
Shooting Format:MiniDV
Festival Year:2000
Category:Experimental
Crew:same
Email:willowrossetti@yahoo.com
Synopsis
The film "Directions" uses a narrative poem and a silent film structure to reconstruct a disparate relationship of two lovers. The "directions" provided by the interspersed text create the mapping of their bodies.
About the director
Willow is a writer/filmmaker who lives in Brooklyn. She lives with a depressed parakeet that is not even hers; but it looks like it is getting better. She has also used the internet (www.rocksetti.com) to provide access to the texts of her narrative poems, including the one used to make the film "Directions."
Filmmaker's note
"It is my intention to explore the relationships in texts and images and to combine the two in supplementary and oscillating ways... I am also interested in providing access to information by working with two structured ways of saying, filmmaking and writing. In that process, it is my intention to create the possibility of multitudes of saying and of understanding."
Related links