1/1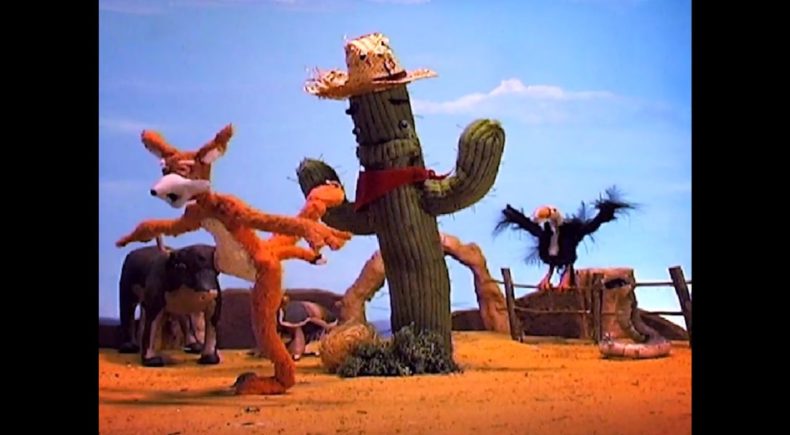 ---
HI-FIVE THE CACTUS
World Premiere
Director: Christopher Thomas
United States, 2018, 9 min
Festival Year:2018
Category:Animation
Crew:Screenwriter: Jay Purdy - Cast: Chris Thomas, Claudette Pombo - Original Score: Crooked Tooth and the Story-Tellers
Email:cthomas@outsideindesign.com
Synopsis
A small desert town suffers a devastatingly-disastrous-drought.There only hope is an old-cactus, for whom this story is about.His selfless-sacrifice could keep the dusty-town alive! Let me introduce you to a cactus named Hi-Five!
Trailer
About the director
Chris Thomas is a self-taught animator from a mountain town in West Virginia. He mistakenly ended up in Philadelphia after dropping out of college (Temple University) and found shelter in an old-warehouse that had no windows to the outside world. It was here where he animated his first film entitled Hi-Five the Cactus. Shot entirely by himself, the film contains 12,984 frames. Working odd jobs to finance his first film he sold cowboy-boots, worked at a grocery-store, moved furniture, bar-tended and eventually started his own design/ construction business. All while developing a plethora of talents ranging from carpentry and painting to song and dance. When asked why he chose animation as his creative medium, his response was: "It's the only medium which I could devote my life to and never master. I will forever be challenged by it...Like an old man lost at sea trying to catch a mythological whale." His first known work to be released, embodies the D.I.Y. spirit will forever be a testament to how far one person is willing to go in order to turn their vision into a reality.
Filmmaker's note
I am only happy when I'm scared. And I only laugh if I am surprised. A good film must make you do both. Hi-Five the Cactus was my attempt at creating a magical-dark-world that tip-toes in-between horror and comedy. I want you to laugh and then I want you to cry. And if I have successfully tricked you, you'll want to watch it again.
Notes
Director Christopher Thomas, writer Jay Purdy, sound mixer Pharari and singer Claudette Pombo will be available for Q&A after the June 6th and June 9th screening.
Related links