1/1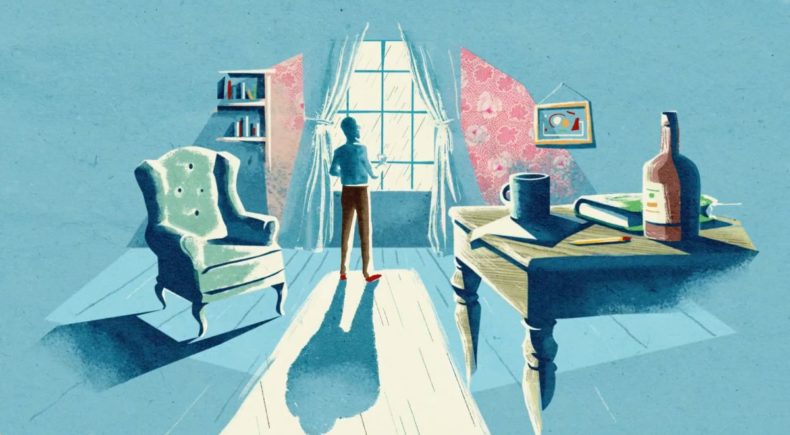 ---
ROOMS
NY Premiere
Director: Andrew Zimbelman
United States, 2017, 2 min
Festival Year:2018
Category:Animation
Crew:Direction, Design, Animation: Andrew D. Zimbelman - Poem: Billy Collins - Produced By: Andrew D. Zimbelman, Nathan Jew - Narration: Andrew D. Zimbelman - Sound Design & Score: Matt Stanfield - Additional Animation: Tom C J Brown - Additional Modeling: Elliot Blanchard - Special Thanks: Lauren Mcarthur, Mabel Zimbelman, Nathan Jew, Billy Collins, Andrea Jew, Nicole Salm Feddock
Email:andrew@studioadz.com
Web:roomsfilm.com
Synopsis
A short film about life, death, and mice. Based on the poem by Billy Collins.
Trailer
About the director
Andrew D. Zimbelman is an Artist and Filmmaker living and working in Brooklyn, NY. Originally trained in drawing and painting, he developed a love for film and animation throughout his undergraduate and graduate educations. Since receiving his MFA from CalArts, Andrew has worked bicoastally for numerous advertising and nonprofit/advocacy clients. Some of these include: HBO, The United Nations, Google, Prudential, Mic, Vox, Ted Ed, and The Rory Staunton Foundation. He is represented by The Foreign Correspondents Club. When he's not working on commissioned films for clients he's developing his own independent artistic practice through short films, drawing, painting, and illustration.
Notes
Director Andrew Zimbleman will be available for Q&A after the June 10th Screening.
Related links