1/1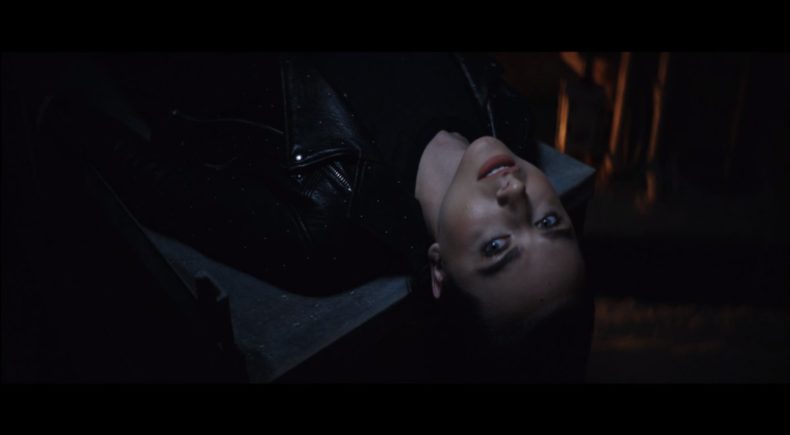 ---
A TALE OF ENDURANCE: CELEBRATION OF THE IMPERFECT
East Coast Premiere
Director: Stephanie Bollag
United States, 2017, 1 min
Shooting Format:2K
Festival Year:2018
Category:Experimental
Cast:Melissa Weisz, Sheena Sakai, Yansen Abreu, Simone Awor, Aloba Ayinde, Cassy Cammarano, Emma Chaves, Simone Di Donna, Fraser Edwards, Alexa Santy, Charity Woods
Crew:Executive Producers: Stephanie Bollag - Producers: Stephanie Bollag, Kate Stahl - Screenwriters: Stephanie Bollag - Cinematographer: Lasse Tolboll - Editor: Stephanie Bollag, Alan Wu - Composer: Victoria De La Vega
Email:seb619@nyu.edu
Synopsis
A celebration of color, race and women 'A Tale Of Endurance: Celebration of the Imperfect' is meant to send an empowering and disruptive message about preexisting gender norms and racial stereotypes. Inspired by the interchangeability of clothes between the sexes, androgyny and identity are central themes of this badass, feminist zombie liberation saga.
About the director
Stephanie Bollag is a Swiss film director & branded content creator with Swedish roots based in NYC. She began her creative career as a classically trained painter before venturing into filmmaking. Over the past two decades Stephanie has produced and directed numerous award winning narrative short and feature films in Israel, Switzerland, the UK and the US. She worked with Israeli film director Joseph Cedar on his Academy Award nominated war drama Beaufort, executive produced sci-fi thriller Identicals (Edinburgh Film Festival) and oversaw production on award winning UK short films Hold On Me and Paper Mountains. Her latest fashion film A Tale of Endurance: Celebration of the Imperfect has won at film festivals across the globe. Stephanie is an MFA thesis candidate at NYU Tisch School of the Arts Graduate Film Program. She speaks six languages.
Filmmaker's note
In my last semester at NYU Tisch Grad Film I discovered my niche: visually and viscerally evocative stories at the intersection of film and fashion told through the female gaze. As a female storyteller and filmmaker my work is both dark and tender, both provocative and sensitive. The superheroes are women disrupting the status quo. The models and actors I cast are of every color, ethnicity, gender ​-identity​, shape and size. The norm does not interest me. Diversity yields emotional and visual texture. I want my films to prompt discussions that extend past the surface.
Related links