1/1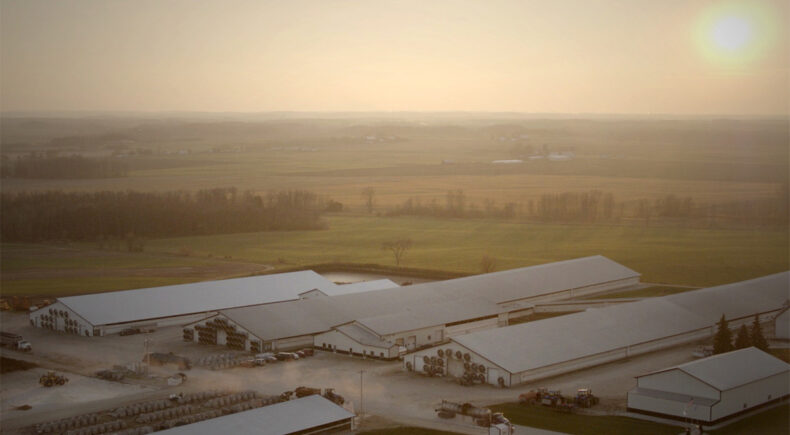 ---
Right to Harm
NY Premiere
Directors: Annie Speicher and Matt Wechsler
Crew:Producers: Annie Speicher, Matt Wechsler - Writer: Matt Wechsler - Cinematographer: Matt Wechsler - DP: Matt Wechsler - Editor: Matt Wechsler - Executive Producer: Mark Bittman
Email:matt@hourglassfilms.com
Synopsis
Through the riveting stories of five rural communities, RIGHT TO HARM exposes the devastating public health impact factory farming has on many disadvantaged citizens across the United States. Filmed across the country, the documentary chronicles the failures of state agencies to regulate industrial animal agriculture. Known formally as Concentrated Animal Feeding Operations – or CAFOs – these facilities produce millions of gallons of untreated waste that destroys the quality of life for nearby neighbors.

The film features agricultural economist John Ikerd, who abandoned industry beliefs after a 14-year career as a livestock marketing specialist. After the farm crisis of the 1980s he realized, "The farmers who were in the biggest trouble, were the ones doing the things we so-called experts were telling them to do."

RIGHT TO HARM tracks the tribulations and triumphs of rural residents across America who are the victims of 50 years of agricultural consolidation and the consequential laws that now govern the land. Fed up with the lack of regulation, these disenfranchised citizens band together to demand justice from their legislators.

Filmmakers Matt Wechsler and Annie Speicher skillfully weave together five stories that span eight states from the Southwest to the Midwest to the Eastern Shore. Farmers, mothers, scientists and politicians share intimate stories of how their lives were forever changed by factory farming. RIGHT TO HARM is an enlightening exploration that questions whether citizens are entitled to clean air and water, while examining the political issues that stand in the way of nationwide reform.
Trailer
About the directors
Annie Speicher -
Matt Wechsler - Matt Wechsler and Annie Speicher are the storytellers at Hourglass Films behind Sustainable. The film is a passion project for them, combining a shared love of food with their talents as documentary filmmakers. Their past work includes the 2012 New York Emmy-nominated documentary "Different is the New Normal", which aired nationally on PBS and was narrated by Michael J. Fox. In 2013, they were nominated for a Chicago Emmy Award as producers for the television show "Grannies on Safari: The Colors of Cuba". In October of 2014, they completed the 30-minute film "I Am For Peace", a documentary that follows a group of high school students as they attempt to combat violence in Chicago. Their love of storytelling is the driving force behind what they do.
Related links