1/1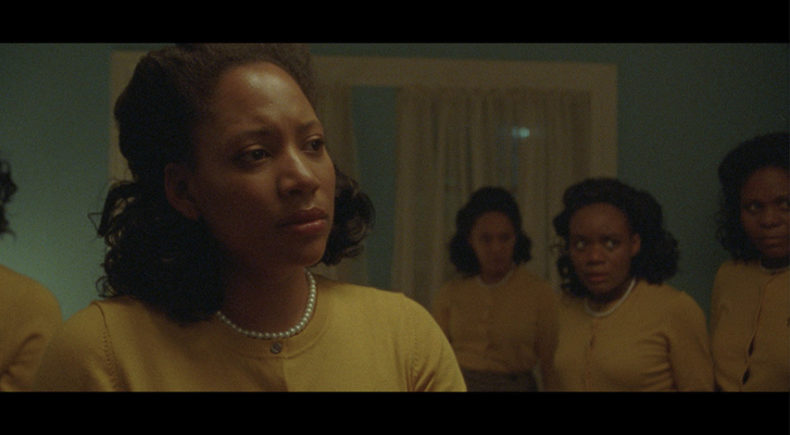 ---
Evelyn x Evelyn
NY Premiere
United States, 2018, 13 min
Shooting Format:Super 16
Festival Year:2019
Category:Narrative Short
Genre:Drama
Cast:Natalie Paul, Jocko Sims
Crew:Writers: Eric Pumphrey - Producers: Angelo Pullen, Tommy Savas, Luke Baybak, Jenna Johnson, Judy Craig - Cinematographer: Erik Sohlstrom - Editor: Natan Moss - Composer: Ali Helnwein - Costume Designer: Callan Stokes
Email:ericpumphrey@me.com
Synopsis
In 1956, Charles and Evelyn struggle with the loss of their child… Sometimes grief can be overwhelming for just us to tackle alone.
Trailer
About the director
Eric Pumphrey is an actor and award-winning filmmaker from Los Angeles. His latest short film EVELYN X EVELYN won Best Short Screenplay at the Denver Film Festival and the Short Film Audience Award at the Atlanta Film Festival where it premiered earlier this year. The film is also a finalist in the 22nd Annual HBO Short Film Competition at this year's American Black Film Festival. As an actor, Eric most recently portrayed David Dennis in HBO's Emmy-nominated ALL THE WAY, and he amassed a cult following in the popular web series THE ONLINE GAMER. Eric also co-founded the YouTube channel Reckless Tortuga where he produced and directed content for over a million followers and garnered over 250,000,000 views. Eric's other filmmaking credits include the feature film BABYSITTER (producer), which premiered at SXSW, and LET'S BE CIVIL, KENNETH! (writer/director).
Filmmaker's note
EVELYN X EVELYN is from a collection of short stories I wrote centered around the African American neighborhood my family is from, The Fifth Ward of Houston, TX. The stories have an emphasis on internal struggles within the community and within self. With this story I wanted to explore dramatization of grief and loss. The use of an ever-increasing Greek chorus, for Evelyn, gave a physicality and weight to the mental anguish that felt pretty accurate from my personal experience with loss.
Related links