1/1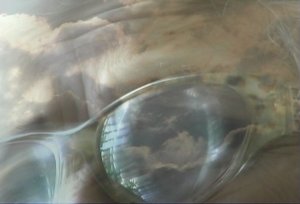 ---
PHOENIX CROSSING
East Coast Premiere
Director: Robert Drummond
United States, 1999, 9 min
Shooting Format:MiniDV
Festival Year:2000
Category:Experimental
Email:kibele58@hotmail.com
Synopsis
Shot in Los Angeles and the Southwest, "Phoenix Crossing" is a tapestry of rich imagery and sound meditating on interwoven cycles of humankind, nature, and industry.
About the director
An M.F.A. in Production from U.S.C. and a B.A. in film from Vassar College, Robert Drummond works with all aspects of film, digital video, and sound design. His projects include experimental shorts, documentaries, and installation pieces. He is currently based in his downtown Los Angeles studio, Meltdown Productions.
Filmmaker's note
I think in the future, with all the new forms of media, linear narrative will give way to a more cellular/organic approach to storytelling. Stories can no longer rely on A-to-B progressions and standard character arcs for structural integrity. More than ever the craft of transitions will define content and emotional structure.
Related links