1/1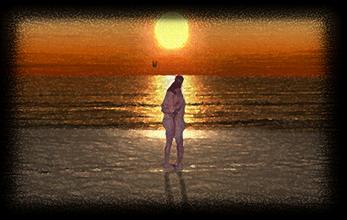 ---
SUMMERTIME
World Premiere
England, 2003, 6 min
Festival Year:2003
Category:Animation
Crew:Director: Nico Clark - Character Animators: Adam Vanner, Sammi Nikki, Dan Lavender, Gavin Baxter - Technical Animators: Rob Edwards, Nathan Walster, Mark Hodgkins, Seth Dubienic - Sound Designer: Heather Emmett, Dead Clever Sound Studios - Effects Supervisor: Allan Torp Jensen - Featuring: Dwiko Arie Nugroho, Victoria Hoban-Peggs - Produced at: The National Centre for Computer Animation, Bournemouth, UK.
Sales:Ocean Visual, 40 Mendip Rd, Bristol, BS3 4NY, UK - T: 00 44 117 953 3762
Email:nicoclark@oceanvisual.com
Synopsis
Based on Gershwin's lullaby, performed by Booker T. & the MG's, 'Summertime' is a visual interpretation of music - A journey through an isolated coral island, in the form of a ballet danced by the elements of nature itself; Illustrating and celebrating the connection between all life.
About the director
Nico Clark is 33 years old and was born in London. Having studied Fine Art in Sheffield, England and San Jose, California, he worked for five years as an art director / graphic designer in Film and TV, including Jane Campion's 'Portrait of a Lady' with Nicole Kidman. Since 1998, he has taught film and animation at the National Centre of Computer Animation at Bournemouth University. 'Summertime' has been made in his spare time over the last five years and is the collaborative work of staff and students at the NCCA.
Related links