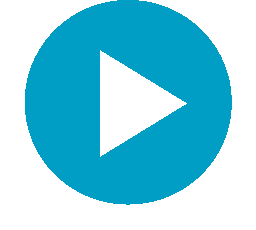 trailer
---
Homesick
NY Premiere
United States, 2021, 16 min
Shooting Format:Arri Alexa Plus
Festival Year:2022
Category:Narrative Short
Genres:Dark Comedy, Absurdist Thriller
Cast:Hiram Delgado, Leslie Fray, Motell Gyn Foster
Crew:Writer: Will Seefried. Producer: Hannes Otto. Director of Photography: Cory Fraiman-Lott; Composer: Andrew Orkin; Production Designer: Cheyenne Ford; Sound Design: Arjun G. Sheth; Editor: Eva Du Preez
Email:will AT wolflightfilms.com
watch online:
Full Festival Pass or Narrative Short Pass

indoor venue:
10:00 pm | Monday June 6 | Windmill Studios

Synopsis
An unhappy man attends a retreat that offers adults a second chance at a happy childhood.
Trailer
About the director
Will Seefried is a Brooklyn-based writer/director with an MFA from NYU Tisch. His film "Homesick" premiered at SXSW 2022 where he won the annual SXSW Pitch-A-Thon. Will is an Academy Nicholl semifinalist for his debut feature film, "Lilies Not For Me" and his original pilots have placed in competitions by Slamdance, Launchpad, Final Draft Big Break, and Austin Film Festival. In 2018, Will created and starred in the digital series "Sink Sank Sunk" opposite Laura Linney, and in 2021 he co-founded Wolflight -- a production banner telling stories about the spaces between. Will is currently working on two original series: an erotic thriller with Anonymous Content, and a genderqueer fantasy epic with Maven Screen Media and director Josephine Decker.
Filmmaker's note
I'm fascinated by how we recreate childhood experiences in hopes of finding different outcomes. This tendency has shaped my adult life, and the lives of many people I love.

What would happen if we could go back and undo the childhood tragedies that have shaped our adult selves? Would things be different? Would we be better, happier, more functional people?

"Homesick" is an exploration of these questions, inspired by my own yearning for another chance at innocence.

Will Seefried, Filmmaker
Related links