1/1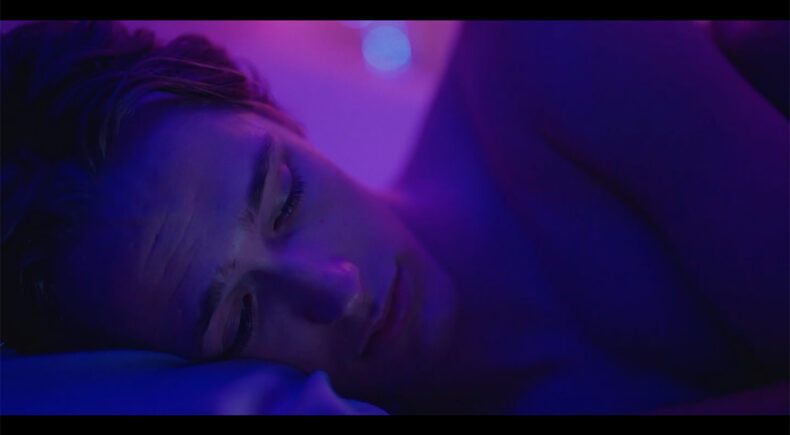 ---
Sugar Babies
United Kingdom, 2022, 10 min
Shooting Format:Digital
Festival Year:2023
Category:Narrative Short
Genres:Drama, Romance, Thriller
Cast:Will Antenbring, Nebiu Samuel, Wayne Foskett, Frank Bourke
Crew:Writer: Harry Shaw. Producers: Jessica Palmarozza, Kristina Pringle. Post Production: Alex O'Brien, Scarlett Bovingdon, Max Brodie
Email:harry@everyday.studio
Synopsis
A con devised by two queer kids goes wildly awry as they reconcile their love for each other.

Kieran is making hard cash from a con he's recently developed: blackmailing married men out of a few hundred quid by claiming to be only 15 when he sleeps with them. It's not long before he ropes his boyfriend, Jamie, in for the ride but his first job goes terribly wrong. The couple are at odds and tension builds to an explosive point where Kieran confesses to having never loved Jamie to begin with. But when Kieran is arrested for a crime he did not commit and Jamie runs over to check if the police found the cash-stash, Jamie finds hidden evidence that Kieran really did care all along.
About the director
Recently shooting his third short film, SUGAR BABIES, Harry's previous work includes both non-fiction and narrative storytelling.

At 19, he earned a southern Royal Television Society Best Newcomer award for his Channel 4 debut. His debut short film WHITE LIES, starred BAFTA award-winning actor Sian Clifford (Fleabag) and Bill Milner (Son of Rambow), while with his second CAN YOU FEEL IT, earned him a Best Director nomination at the BFI Future Film Festival and a place on the FFF BFI Flare programme.

A fresh and distinctive queer voice in the British industry, Harry is currently developing his first TV series and has two feature films in development in addition to his brave and deeply personal debut narrative feature, based on his experiences as a survivor of childhood sexual abuse, WE NEED TO KILL YOUR FATHER: shooting 2023.
Filmmaker's note
Sugar Babies is a hypnotic, thrilling journey through London with two queer kids, trying to figure out what they want from both life and each other. The film is inspired by those friendships and relationships in life which feel imbalanced, insecure and unnerving. My aim with the film is to examine relationship dynamics within a queer setting by subverting what is usually focussed on: struggle with identity over life itself. Packed with vibrancy and colour, I wanted the film to represent the life these two boys are fighting for, rather than the current dark predicament they find themselves in. With an amazing crew which reflected the rich intersectionality of the world we were creating we pulled the film together over the Summer of 2022. I'm hugely proud of the cast and team who I was privileged to work with on this project.
Related links