1/1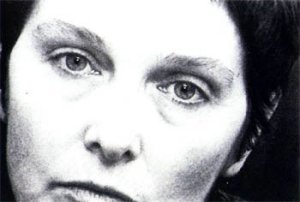 ---
INTERVISTA
NY Premiere
Albania, 1998, 25 min
Shooting Format:MiniDV
Festival Year:2000
Category:Documentary Short
Cast:Anri Sala
Sales:First Run/Icarus Films, 153 Waverly Place - 6th
Web:www.frif.com
Synopsis
Anri Sala, the young son of the former head of the Communist Youth Alliance discovers a twenty-year-old 16mm film, the record of an interview with his mother. But the film is silent, the soundtrack lost with time along with the idealism that it captured. His mother no longer remembers what was said. Intent on finding the lost soundtrack, Anri seeks out anyone who might remember, including the producers of the film, but must eventually take the film to lip readers at a school for the deaf. Finally confronting his mother with her younger self, past and present collide to offer a moving reflection on the chaos of personal and national history.
About the director
Born in Tirana in 1974, Anri lives and works in Paris
Filmmaker's note
So I decided to go to a school for the hearing impaired. I find it bizarre getting my mother's voice back from the school. Twenty years later, my mother has to face her words pronounced at the time. What would she say today?
Related links