1/1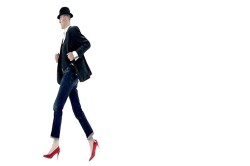 ---
DIRTBOX
World Premiere
England, 2004, 12 min
Shooting Format:Super 16
Festival Year:2004
Category:Narrative Short
Cast:Phil Gray
Crew:Producers: Andy Whale/Carl Le Blond - Screenwriter: Carl Le Blond/Phil Gray - Editor: Ray Stevens - Cinematographer: Andy Whale
Sales:Carl Le Blond Films, 16-24 Underwood Street London N1 7JQ - T: 004476083743 - F: 004426083743
Email:andy@andywhale.com
Synopsis
Mr.Gray takes us on a nasty, elegant, threatening, thoughtful and sometimes funny poetic journey. In a Shakespeare meets the Krays sort of way.
About the director
Carl started in advertising as a junior creative at Ogilvy, then moved up to creative director winning a host of awards along the way, including Cannes Gold, New York Festivals Gold, Gold Clios, Bafta, D+ADs, to name a few. After a spell at Bates (C.D.) D'arcy (C.D) and McCanns as executive C.D. He then joined Garrett's film company in 2001,and was nominated at Cannes in the young directors section. He has recently shot campaigns for Wales Tourist board, Cancer Research and Golf Tourism; and is currently developing a film with Allen Jones the pop artist. He is now directing through Annex Films. Dirtbox will also be exhibited at a London Art Gallery with four wall screens interacting simultaneously. Carl is currently developing his first feature.
Notes
The director and producer will be available for Q&A after the screening.
Related links