1/1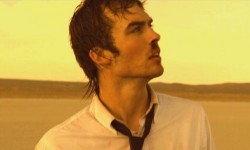 ---
RECESS
World Premiere
United States, 2003, 11 min
Shooting Format:HDCAM
Festival Year:2004
Category:Narrative Short
Cast:Cy Carter, Jordan Berkow, Ian Somerhalder, Terc Martinez
Crew:Screenwriter: Dave Kalstein - Producers: Ian Somerhalder, Chad Walters, Josh Beane - Editor: Chad Walters - Cinematographer: Roger Morse - Original Score: John Nau, Andrew Feltenstein - Wardrobe: Janice Zeller
Sales:Dave Kalstein, Los Angeles, CA - T: 917 685-4639
Email:kalstein@mac.com
Synopsis
At a utopian prep school in the year 1934, two unlikely allies - the school's Valedictorian and its most-feared delinquent - concoct an elaborate conspiracy to escape into the free world.
About the director
Dave Kalstein, a former staffer for GQ magazine, has his first screenplay (LIVING OFF INTEREST) in pre-production with Crossroads Films, a division of United Artists. He is currently securing financing for NOBLESSE OBLIGE, his feature-film directorial debut.
Notes
The director Dave Kalstein will be available for Q&A after the screening. The actors Ian Somerhalder, Cy Carter and Jordan Berkow will also be in attendance.
Related links