1/1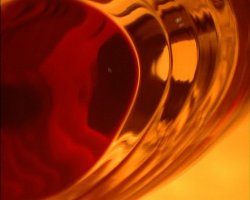 ---
THE ANCESTOR
US Premiere
Director: Claudio Capanna
Italy, 2004, 6 min
Shooting Format:DigiBeta
Festival Year:2005
Category:Experimental
Cast:Adriano e Stefano Dalla Valentina (Venice glass craftsmen)
Crew:Producer & Screenwriter: Claudio Capanna - Editor & Cinematographer: Andrea Maguolo - Original Score: Ash Ra Tempel - Sound: Francesco Tumminello
Sales:Claudio Capanna - Rome, Italy- T: +39 06 5033386
Email:glauco80s@hotmail.com
Synopsis
I want to watch the transparency of the object that I am creating. Then I see a train and a child, the rain and a gun. I still watch and arrive beyond stars. Here I find my image back and a smile opens my face.
About the director
Claudio Capanna was born in Rome, on 02/05//1980. He attended scientific grammar school and recentely he graduated cum laude in history of cinema at the University "Roma Tre" in Rome. His interest in cinema began at the age of twelve; he started his career as a director four years ago and he made five short movies. He participated to many european festival of short movie.In the last years he dedicated his time to photography and he had four personal exibithions in Italy. He works on the sets around Italy.
Notes
Director Claudio Capanna will be available for Q&A after the screening.
Related links