1/1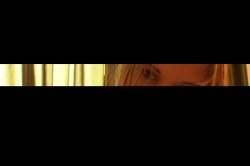 ---
BEHIND THE SCENES OF P.
World Premiere
Director: Margarita Jimeno
Colombia, 2005, 2 min
Shooting Format:DVCam
Festival Year:2005
Category:Documentary Short
Sales:Margarita Jimeno, Director - Brooklyn, NY
Email:belkaproduce@hotmail.com
Synopsis
In a room of a brothel, a prostitute tells her friends some news that might change her life.
About the director
Margarita Jimeno has completed 4 short films which have screened at venues such as Ocularis (New York), El Mundial del Cortometrage (Argentina), and at the Clermont Ferrand International Film Festival market, (France). She has exhibited video-art pieces at MOCA (the Museum of Modern Art in Los Angeles), La Rebeca Gallery (Bogota), MAMBO (Museo de arte moderno de Bogota), Thomas Erben Gallery (NYC), the Americas Society Art Gallery (NYC), and Whitebox (NYC). Jimeno also has been working in documentaries as camera, assistant editor, and director/producer. She is currently directing and producing "Gogol Bordello Non-Stop," a documentary about the NYC-based Gypsy punk band Gogol Bordello. Jimeno is also developing a feature fictional script about Colombian Guerrillas in the 1980s.
Notes
Director Margarita Jimeno will be available for Q&A after the screening.
Related links