1/1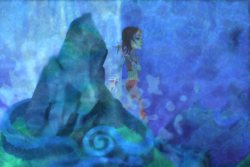 ---
OUR MAN IN NIRVANA
US Premiere
Germany, 2005, 10 min
Festival Year:2006
Category:Animation
Crew:Producer: Ole Nicolaisen - Original Score: Ole Nicolaisen - Sound: Daniel Gilde & Andi Drost
Sales:Martina Liebnitz, Festival Office - Hochschule für Film und Fernsehen "Konrad Wolf", Marlene-Dietrich-Allee 11, 14482 Potsdam, Germany - T: +49 (0)331 6202140 - F: +49 (0)331 6202199
Email:jan@ourmaninnirvana.com
Synopsis
John, a famous rockstar, dies during a live gig with his band and awakes in nirvana. There he has to face his wishes and deeds.
About the director
Jan Koester (1978) studied Animation at the Hochschule für Film und Fernsehen - Konrad Wolf. "Our Man In Nirvana" was completed over 3 years.
Notes
Director Jan Koester will be available for Q&A after the screening.
Related links