Latest News: 2008 Academy nomination for Best Animated Short.
1/1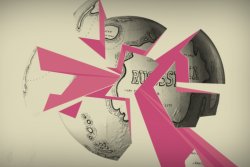 ---
I MET THE WALRUS
US Premiere
Canada, 2007, 5 min
Festival Year:2007
Category:Animation
Crew:Producer: Jerry Levitan - Animator: Josh Raskin - Illustration: James Braithwaite & Alex Kurina
Sales:Jerry Levitan, Producer - Toronto, ON, Canada - T: 416-368-4600 - F: 416-368-1166
Email:jerrylevitan@rogers.com
Synopsis
In 1969, a 14-year-old Beatle fanatic named Jerry Levitan, armed with a reel-to-reel tape deck and a head full of questions, snuck into John Lennon's hotel room in Toronto and convinced John to do an interview. This was in the midst of Lennon's "bed-in" phase, during which John and Yoko were staying in hotel beds in an effort to promote peace. 38 years later, Jerry has produced a film about it. Using the original interview recording as the soundtrack, director Josh Raskin has woven a visual narrative which tenderly romances Lennon's every word in a cascading flood of multipronged animation. Raskin marries traditional pen sketches by James Braithwaite with digital illustration by Alex Kurina, resulting in a spell-binding vessel for Lennon's boundless wit, and timeless message. The young Jerry Levitan is portrayed in simple cell-animated pen lines as he poses his interview questions... and in contrast, Lennon's meandering replies trigger an assail of fast-moving animation, highlighting the particulars of his genius through literal visualization. This film is not just an historic recording. This film is not just an amusing anecdote, rampant with witty turns of phrase. This film is not just a kaleidoscope of masturbatory nonsense. This film is a vital reminder that the state of the world is not a given. It can be changed. In John's words... "Think peace and you'll get it. It's up to the people... If we really wanna change it, we can change it."
Trailer
About the director
Josh Raskin has been making sounds and pictures for as long as he can remember. After a four year romance with the new media program at Ryerson University in Toronto, Josh appears unwavering in his tendency to keep doing so. With a small number of short films and a growing arsenal of misguided musical forays under his belt, his affinity for appropriating old things, mucking with them, and reupholstering them in terrifying new ways remains persistent throughout his work. When he's not making sounds or pictures, Josh spends his time sharpening his dangerous ping pong skills, taking alarmingly long baths, and avoiding getting a proper job. He also enjoys Indian food, The Beatles, sleep, girls, bicycles, girls on bicycles, wine, cats, three-part harmonies, Super Nintendo, protein, accidents, curse words, tea, Biggie Smalls, and lists of things he enjoys.
Notes
Director Josh Raskin, producer Jerry Levitan, and illustrator James Braithwaite will be available for Q&A after the screening.
Related links