1/1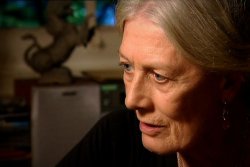 ---
WAKE UP WORLD
Cast:Vanessa Redgrave, Kofi Annan, Anne Veneman, Sir Richard Jolly
Crew:Producer: VANESSA REDGRAVE - Cinematographer: ROSS KEITH, GARY SHORE, ANDREW DEARDEN - Editor: DANIEL GANE - Music: ANGELIQUE KIDJO & JEAN HEBRAIL - Sound Recordists: ANGELIQUE KIDJO & JEAN HEBRAIL - Online Editor: MIKE CURD - Sound Mixer: OLATZ GONZALEZ
Sales:David Koch , UNICEF Director of Communications - UNICEF, 3 United Nations Plaza New York NY 10017 - T: 212-326-7211
Email:dkoch@unicef.org
Synopsis
Through exclusive interviews with Kofi Annan (Secretary-General of the United Nations; Ann Veneman (UNICEF Executive Director); UNICEF Ambassadors Ralph Fiennes, Angelique Kidjo, Liam Neeson and Vanessa Redgrave; Stephen Lewis, The UN Secretary-Generals Special Envoy for HIV/AIDS in Africa; and Sir Richard Jolly, former Assistant Secretary-General of the United Nations : Wake Up World highlights what UNICEF (United Nations Children's Fund) can and must do to meet the desperate needs of children and teenagers all over the world. The film also focuses on the extraordinary history and mandate that gives UNICEF the unique authority and ability to intervene for children in all conflicts and disasters.
About the director
CARLO NERO was born in London, England. Graduated from the Centro Sperimentale Film Institute in Rome, Italy, which he followed with a diploma course, with honors, at New York University Film School. He has written and directed a number of award-winning short films and documentaries including; "ROMA INTORNO A ROMA" (Rome around Rome) (3rd Prize winner in Documentary section of the Karlovy Vary Film Festival 1991), "A KID FROM BENSONHURST" ("First Look" showcase at Tribeca Film Center, New York 1994, Honorable Mention at the Columbus International Film and Video Festival 1995), "LARRY'S VISIT" (Winner of Bronze Plaque at the Columbus International Film & Video Festival in 1995). Mr. Nero has also directed the costume drama short "LA ROSA E LA FALCE" (The Rose and the Sickle), the documentary "CASA DI GHIACCIO" (House of Ice) commissioned by the Italian Nuclear and Alternative Energy Organization, and "LETTER FROM NEW YORK TO SARAJEVO", the film of a concert for UNICEF produced by Eileen Atkins and Vanessa Redgrave in New York. In theatre he has directed and assistant directed New York productions of Henrik Ibsen's "GHOSTS" and William Shakespeare's "ANTONY AND CLEOPATRA". He wrote and directed his first full-length feature film "UNINVITED", based on the acclaimed novel by James Gabriel Berman (Warner Books) (with Franco Nero, Kevin Isola, Vanessa Redgrave, Adam Hann-Byrd, and Eli Wallach). It was winner of the "Young Artists Award" Tbilisi Int'l Film Festival. Presented also at 16 other International Film Festivals including Cannes, San Sebastian, Hollywood, Moscow, Karlovy Vari, Taormina, Mar de la Plata, and Bratislava. "THE FEVER" (HBO Films) his recently-completed second feature-length film which he co-wrote and directed, stars Vanessa Redgrave, with Michael Moore and Angelina Jolie. It was recently presented at a number of International Film Festivals including San Sebastian, Taormina, Virginia, Festival of Rio & Raindance. His most recent documentaries are "RUSSIA/CHECHNYA: Voices Of Dissent" and "Wake Up World", a documentary about UNICEF.
Notes
Producer Vanessa Redgrave & Director Carlo Nero will be available for Q&A after the screening.
Related links