1/1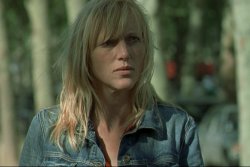 ---
MAGIC PARIS
US Premiere
Cast:Johana Ter Steege, Eriq Ebouaney
Crew:Producters: Isabelle MADELAINE and Emilie TISNE - Screenplay: Alice WINOCOUR - Cinematography: Nicolas GUICHETEAU - Sound: Antoine BROCHU, Grégoire COUSINIER, Grégoire BOURDEUIL - Editor: Albertine LASTÉRA
Sales:Dharamsala, Saint Cloud, France - T: +33 1 41 12 20 41 - F: +33 1 41 12 20 42
Email:dharamsala@dharamsala.fr
Synopsis
Kate comes alone to Paris for the week-end. In this city she doesn't know, she is going to meet a man and his dog.
About the director
A graduate from the Femis, Alice Winocour won the Junior Trophy in 2004 for the best Sopadin screenplay with "Augustine". The same year, she wrote and directed "Kitchen", her first short film.
Notes
Director Alice Winocour will be available for Q&A after the screening.
Related links