1/1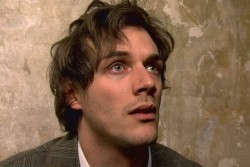 ---
FORBACH
East Coast Premiere
Cast:Samuel Theis, Mario Theis, Sonia Theis, Jacques Ropital, Raymond Burger
Crew:Executive Producer: Jean Klotz - Producer: La fémis - Screenwriter: Claire Burger, Marie Amachoukeli, Samuel Theis - Editor: Frédéric Baillehaiche, Marie Amachoukeli - Cinematographer: Paco Wiser - Sound: Mathieu Villien
Sales:Géraldine Amgar, Festival Manager - LA FEMIS, 6 rue Francoeur, 75018 Paris - T: 33 (01) 53 41 21 16
Email:festival@lafemis.fr
Synopsis
Samuel returns to Forbach, his birthplace, to receive a medal. In this coal mining city of Lorraine, everyone is proud of his Parisian success: a native of the region is on his way to become a famous actor. For Samuel, it is the occasion to take up with his family again. He believes he now can handle his mother and her alcohol problem and he wants to offer his brother the opportunity to pull through.
Trailer
About the director
Claire Burger was born in 1978. Before entering La Fémis to study editing, she worked for two years as a TV reporter in Lorraine, her native region. While studying, she shot documentary reports for French Pink TV channel.
Notes
Director Claire Burger & Actor Samuel Theis will be available for Q&A after the screenings.
Related links